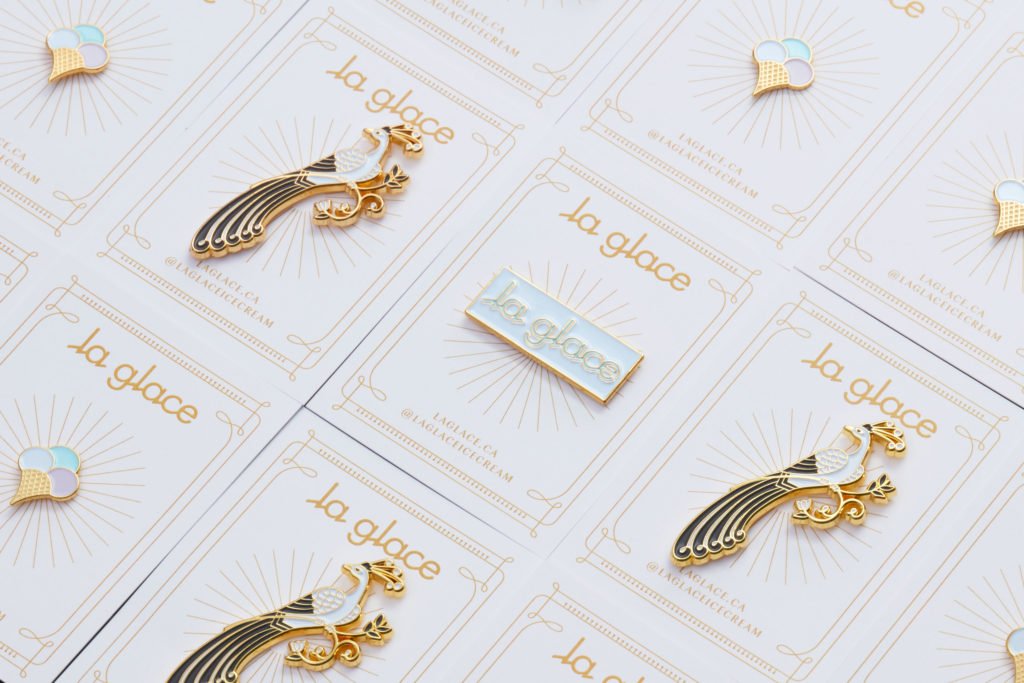 The art of living makes little distinction between work and play, labour and leisure, mind and body, love and creation – there is rarely division. The pursuit of fully immersed artisanal creativity is the vision and the adventure. When Arithmetic set out to create the La Glace brand, the most important emotional value was for the brand and all touch points to embody love and invite connection. The notion that life's best moments are bettered when cherished together became the core sentiment that we set out to express through the design details.
Arithmetic focused on harnessing sentimentality for the past – they leveraged the idea of nostalgia to create a space that would send people somewhere romantic and trigger positive memories. Elements such as brass, marble, the rounded bar and most of all, the colour mint evoke this notion.
The overarching art direction was born from a fascination of the mid-war transitional period between Art Nouveau and Art Deco. Wherein flowing curvatures migrated to geometric poetry. As two distinct styles that sit side by side in art history's time-line, Arithmetic asked the question, what was the bridge between the two styles, how do you go from Art Nouveau's infamous Alphonse Mucha-esque overly styled, curved and decadent line work towards a more geometric bursting style? What would the style in-between those two periods look like? This was their inspiration for the details found throughout the space, not geometric and not overly ornate — a middle ground, a marriage of the two distinct periods.
Arithmetic is a creative ideas agency with a fondness for brand storytelling, challenging convention & creating beautiful brand experiences for retail brands; logo & branding, packaging design & interior design. Their studio is located in Vancouver, Canada.