In June 2016, the municipal councils of the cities of Annecy, Annecy-le-Vieux, Cran-Gevrier, Meythet, Pringy and Seynod voted the creation of the new city of "Annecy", that officially came into being on January 1st 2017. It is in this context that Graphéine took part in the project, by designing the new city's visual identity.
The name "Annecy" enjoys a widely spread image, that of an exceptional living environment on the shores of the lake and mountains. This name already carrying values of quality of life and exceptional setting, Graphéine deemed useless to illustrate them in the logo. Graphéine therefore opted for simplicity by creating a typographic logo.
The main challenge of a city's visual identity is to make the institution and its actions legible. In this context, the logotype's signage function is very important. It is also about designing a sign that will last as long as possible. Annecy being the economic capital of Haute-Savoie, it seemed relevant to capitalize on the symbol of the Savoie flag, an internationally known sign, that conveys the values of this territory.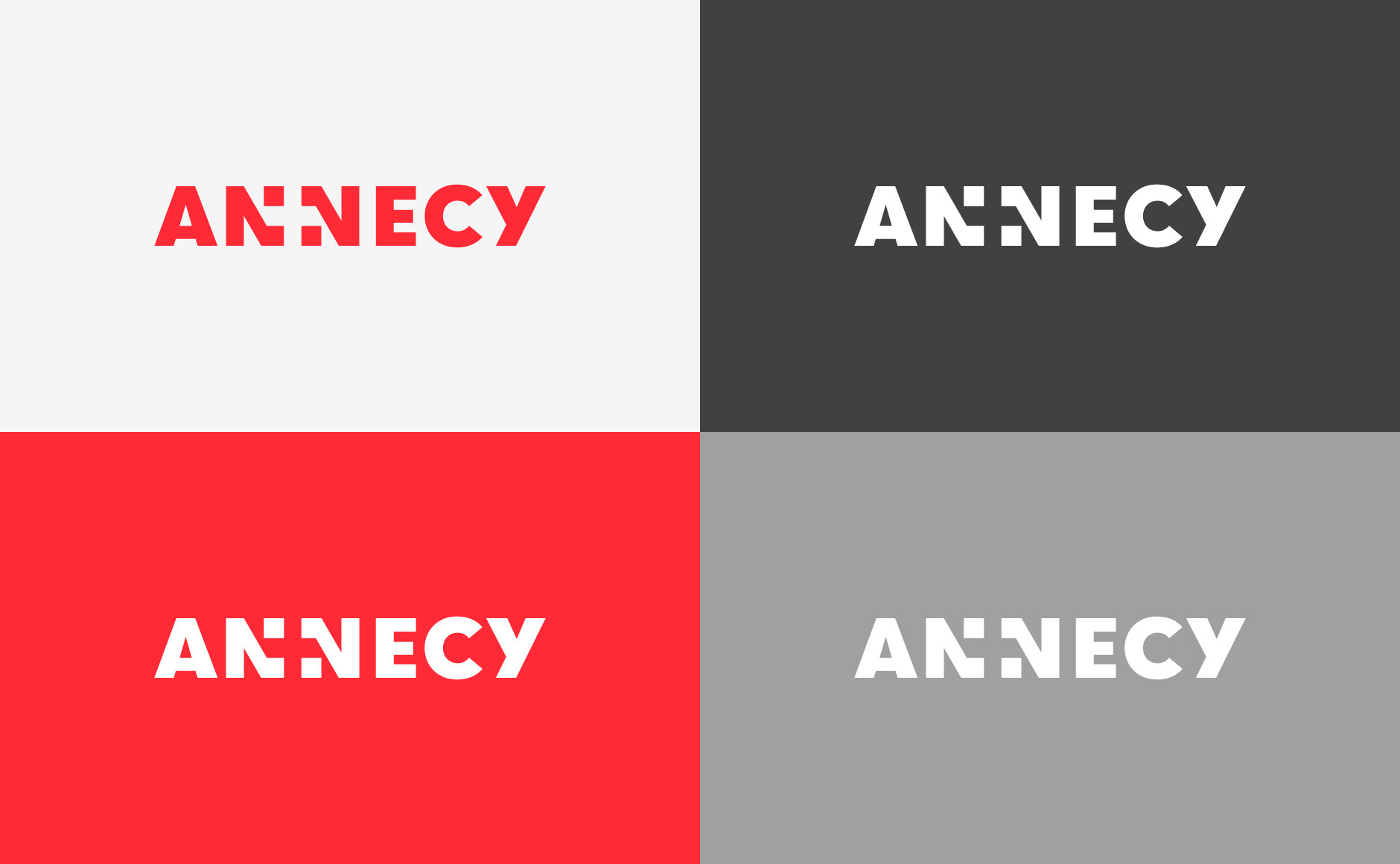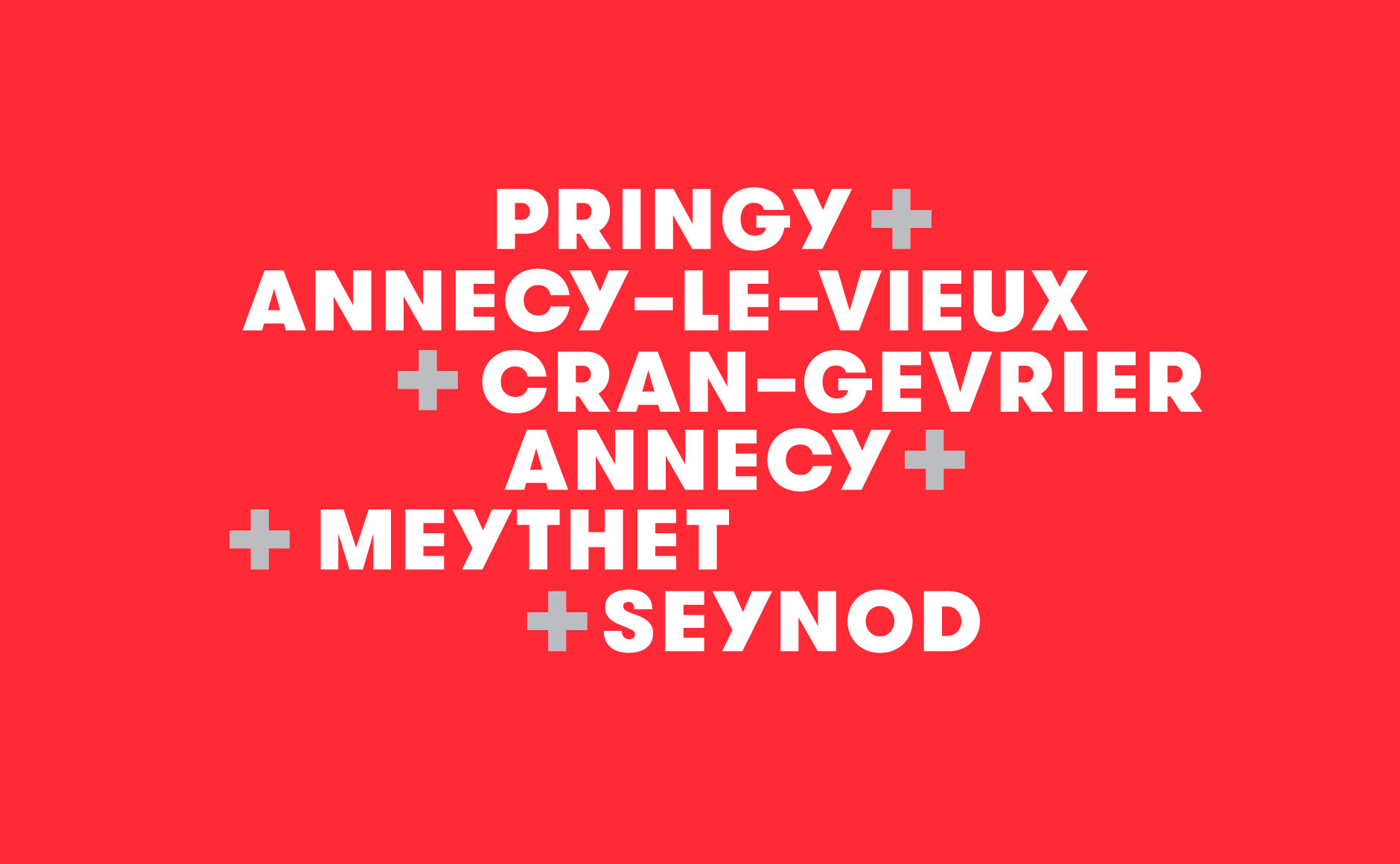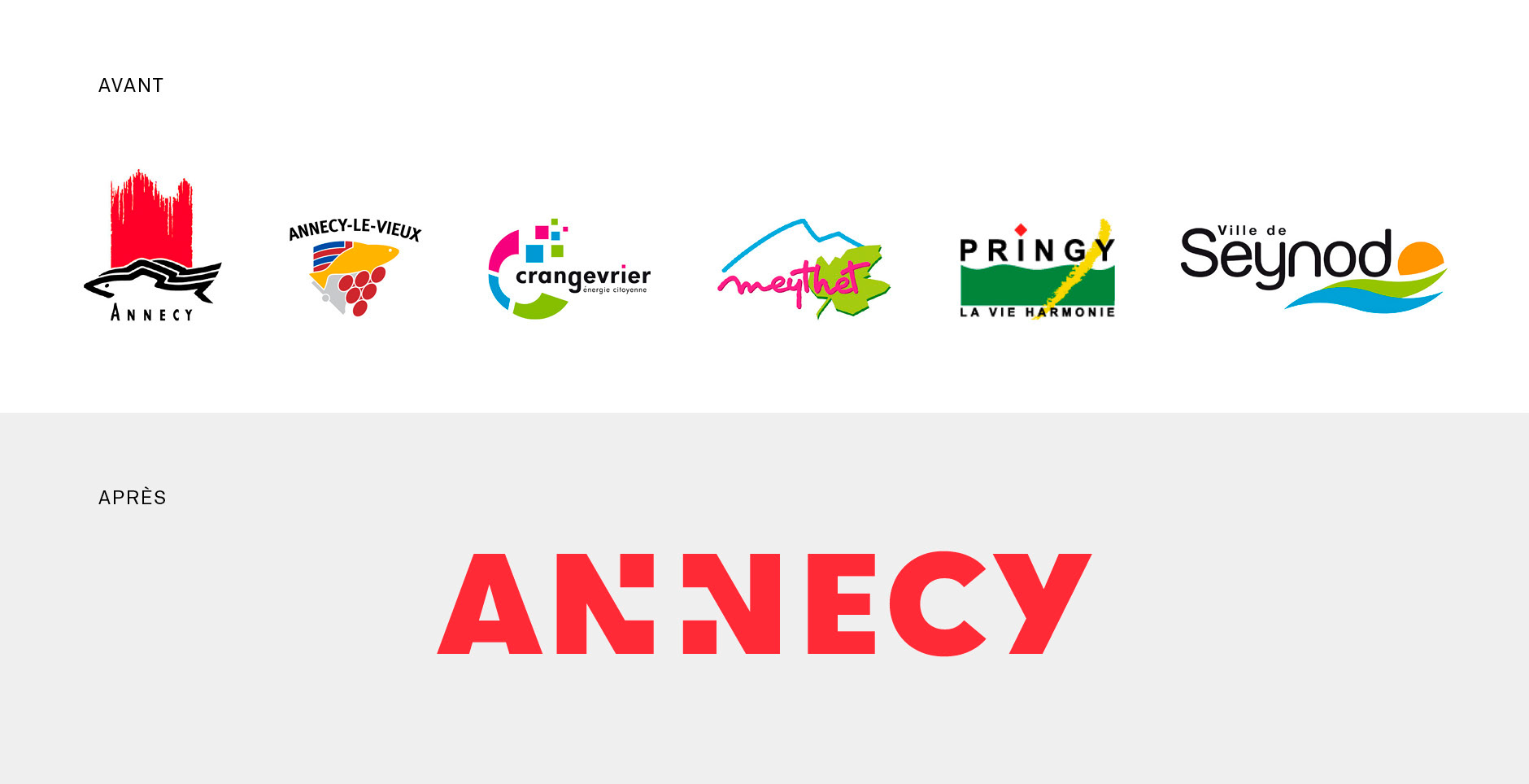 Annecy, capital of Haute-Savoie
Historically, Annecy was the capital of the province of Savoie from 1434 to 1659. Since then, Annecy has been the administrative capital of Haute-Savoie, but also its economic and demographic capital.
Annecy + Savoie flag = logotype
By including the Savoie flag into the word "Annecy", the word becomes a sign. It plays between readable and visible, in a striking optical alternation. The result is a logo whose simplicity seems obvious: Annecy is the capital of Haute-Savoie!
A savoyard visual identity
This logo is based on values that are specific to the savoyard identity: rigor, openness, efficiency, initiative, frugality… It takes part in the "savoyard visual ecosystem", in line with the other territorial actors, in order to strengthen the visibility of the territory at national and international levels.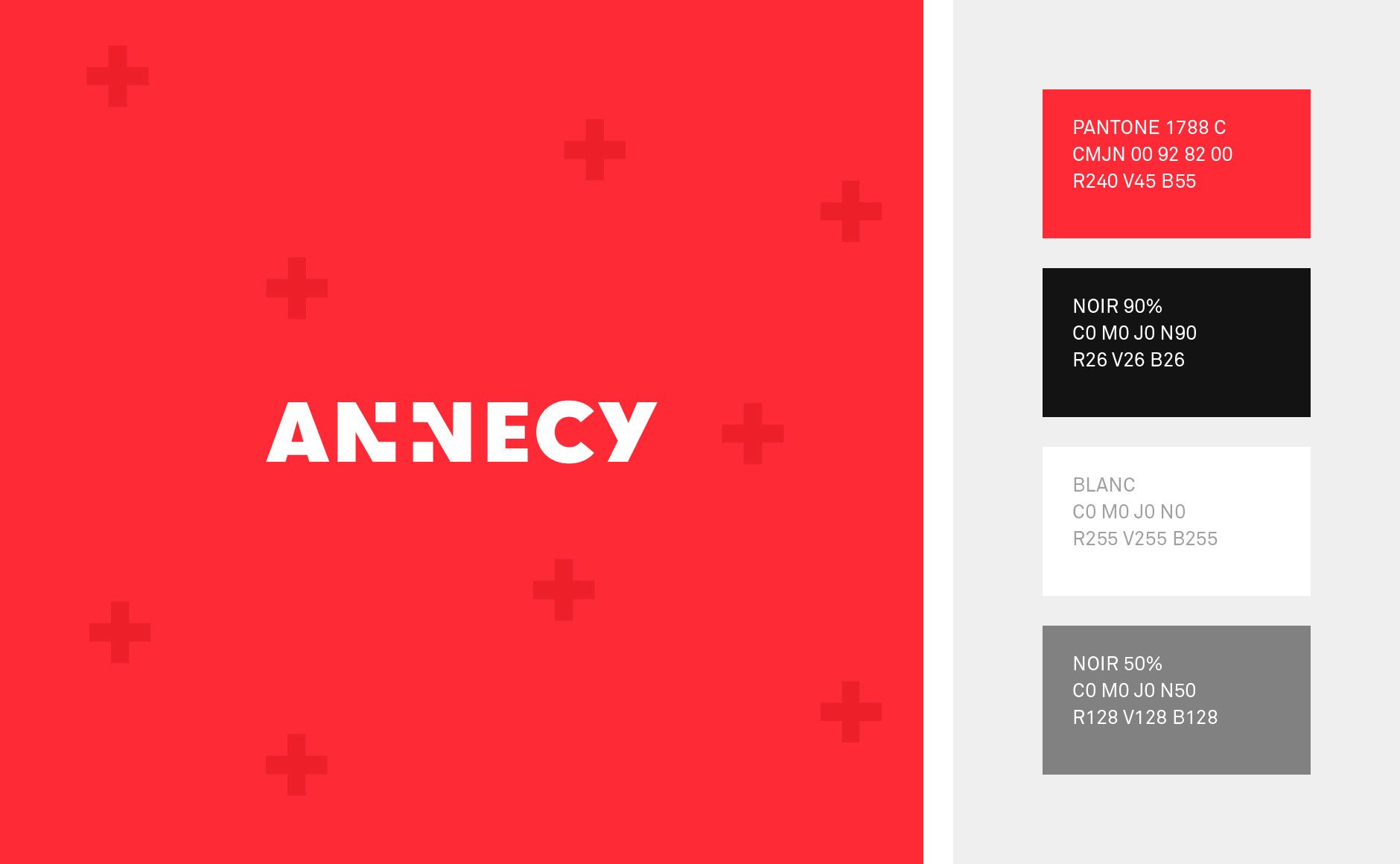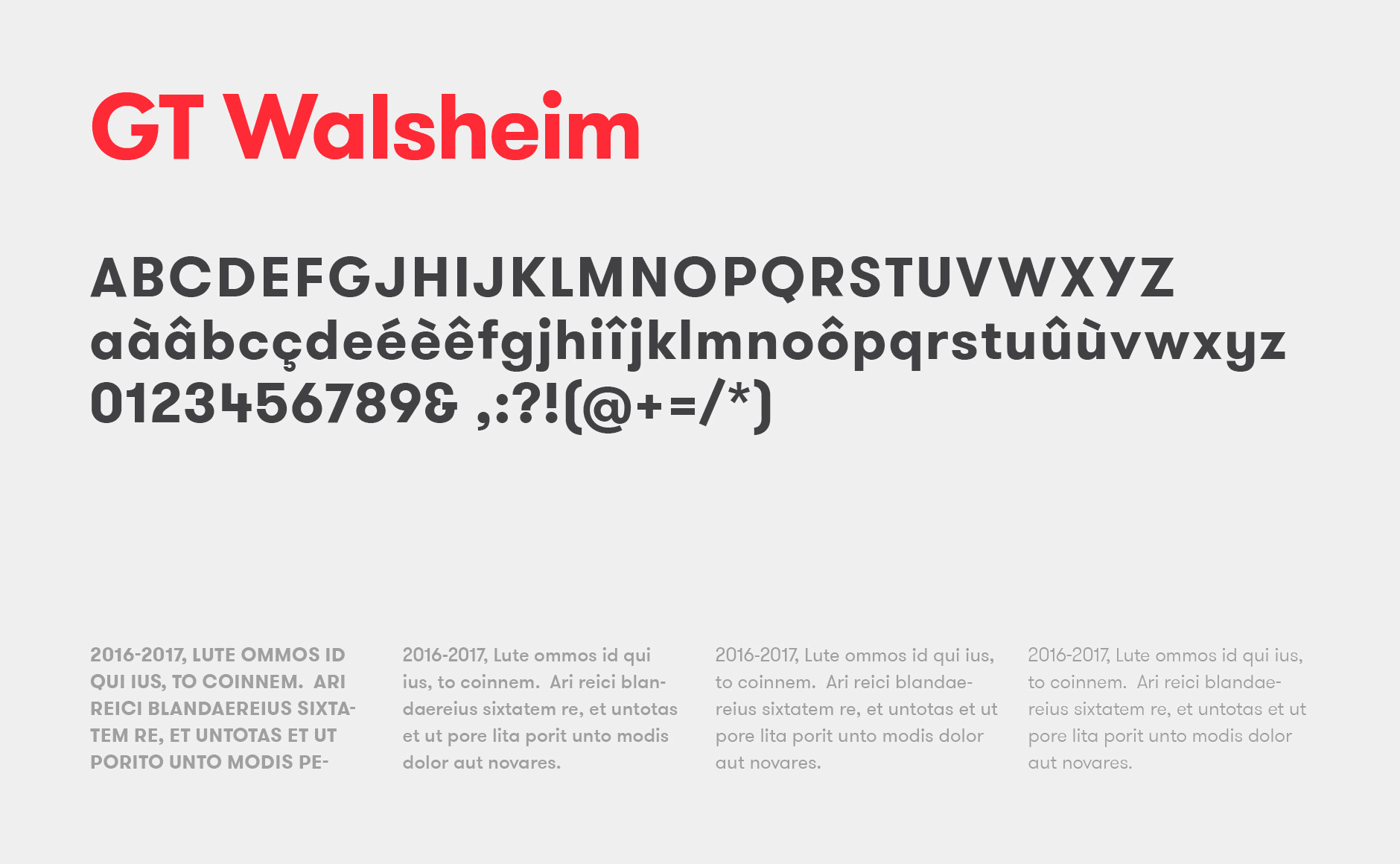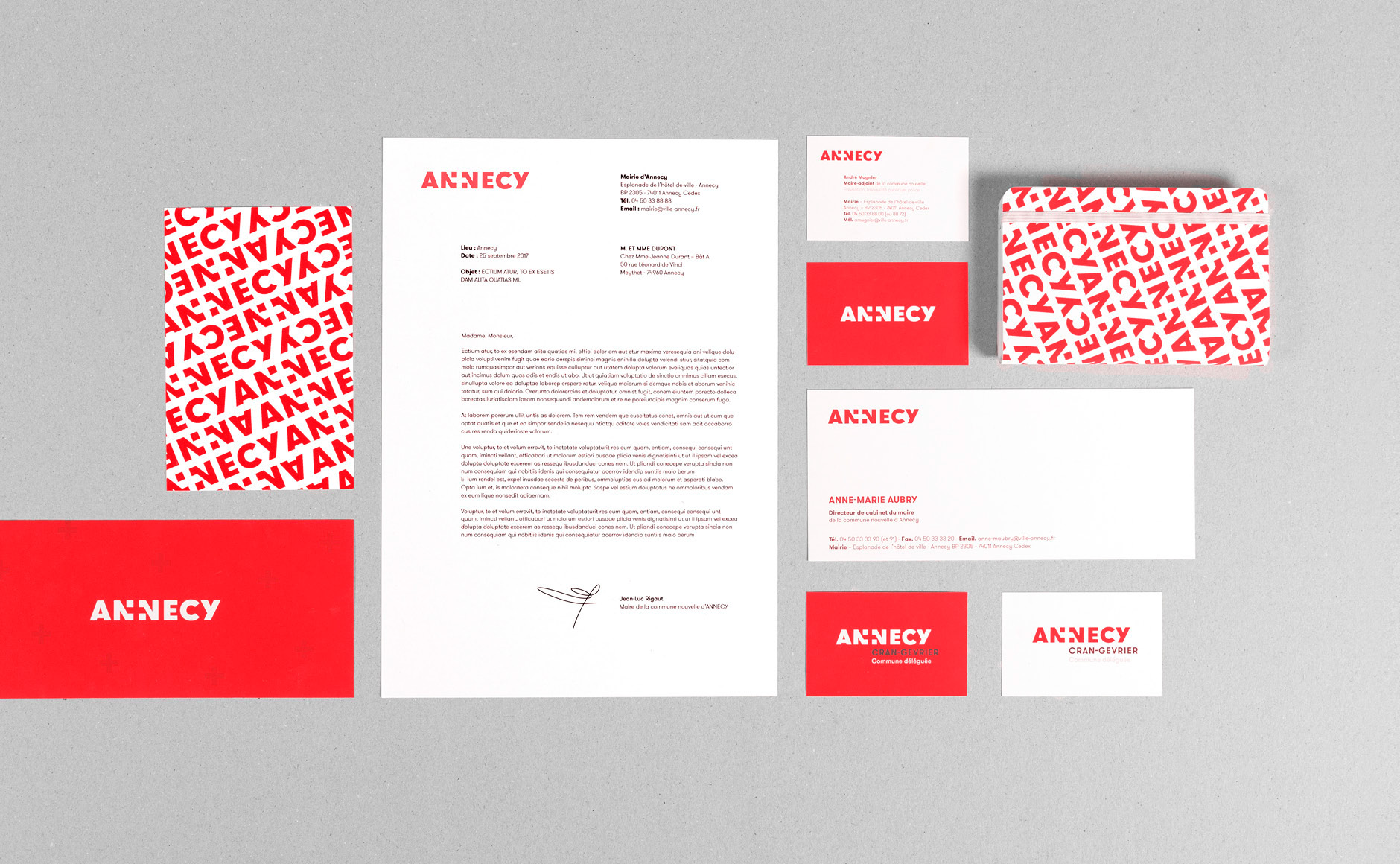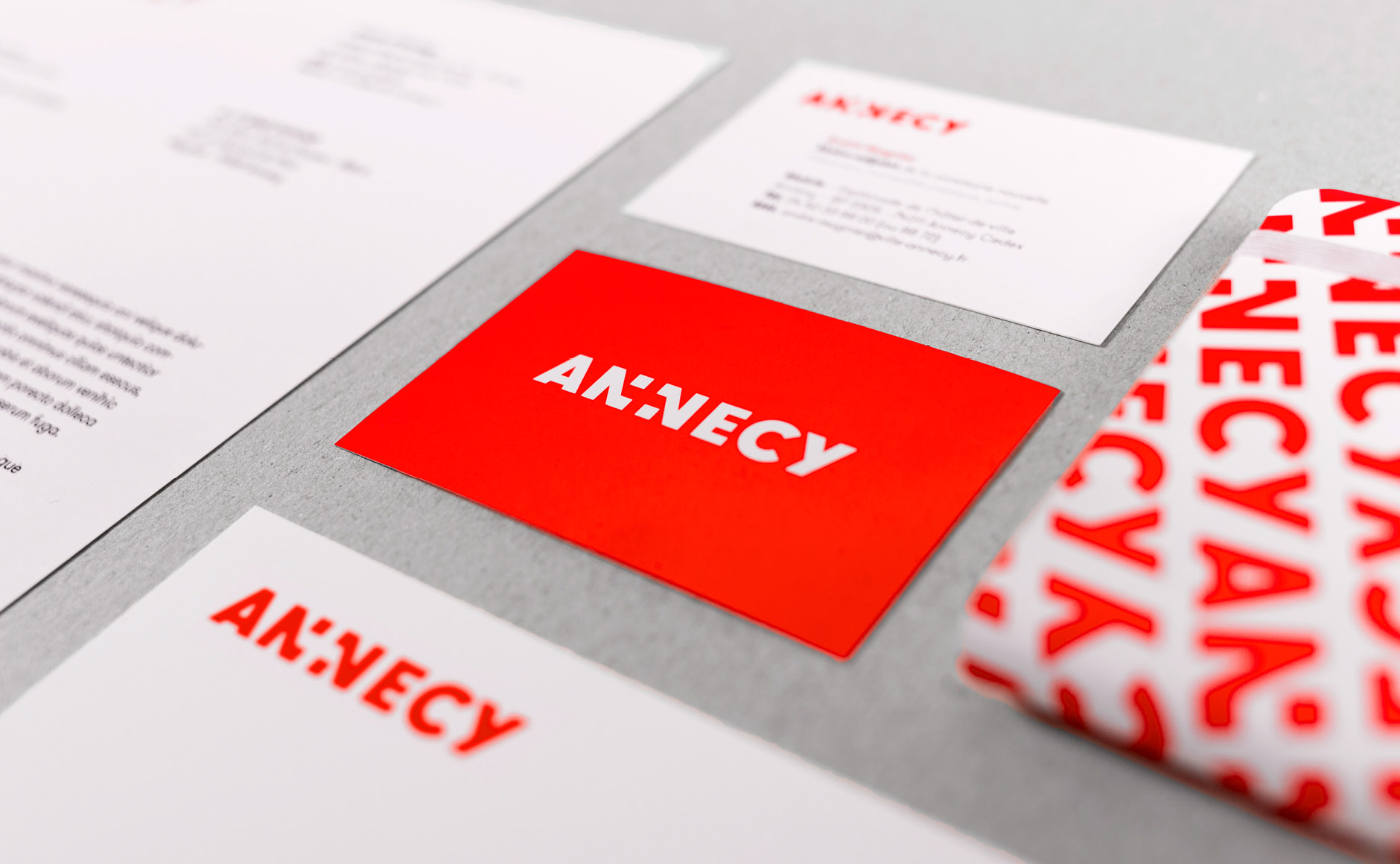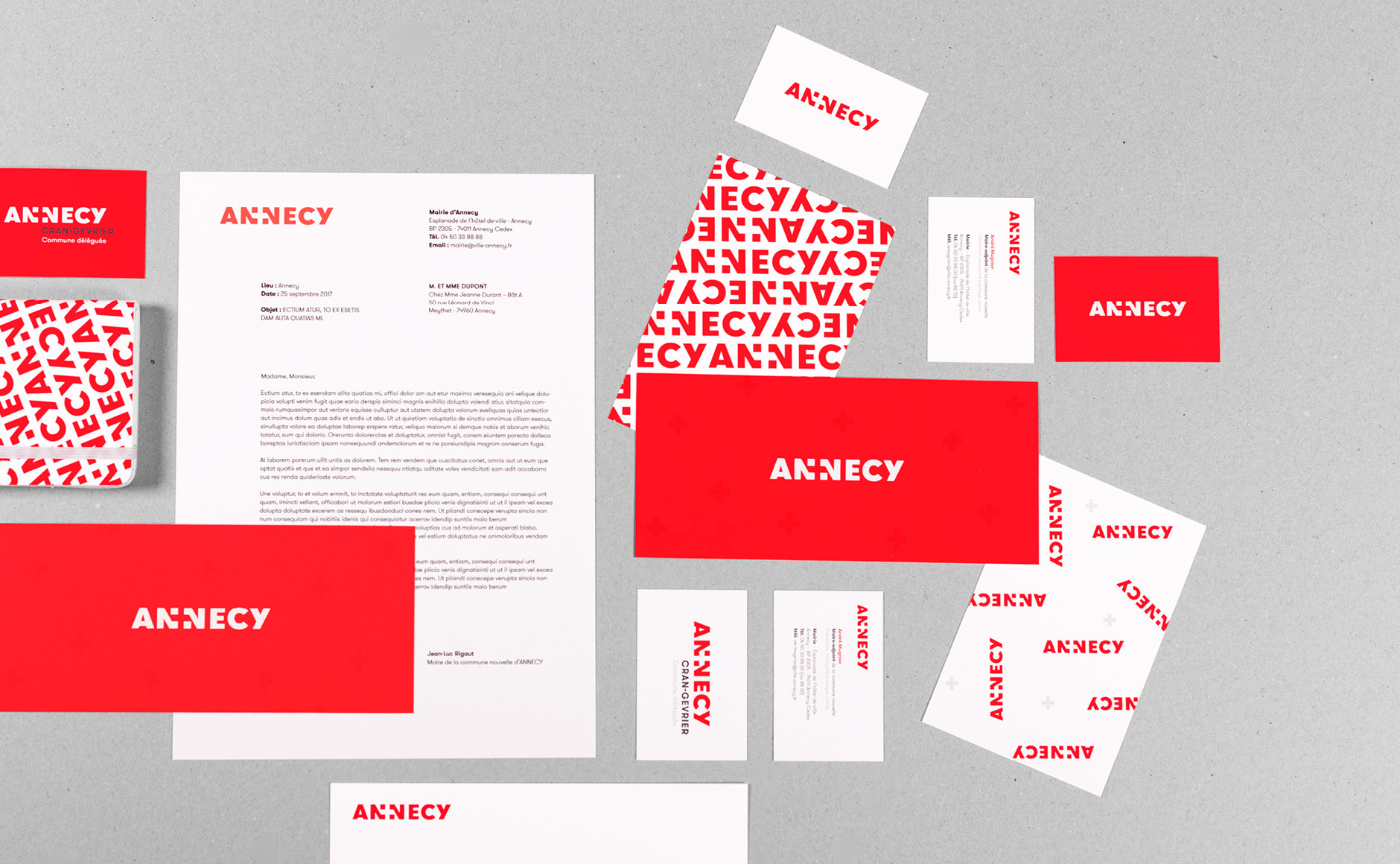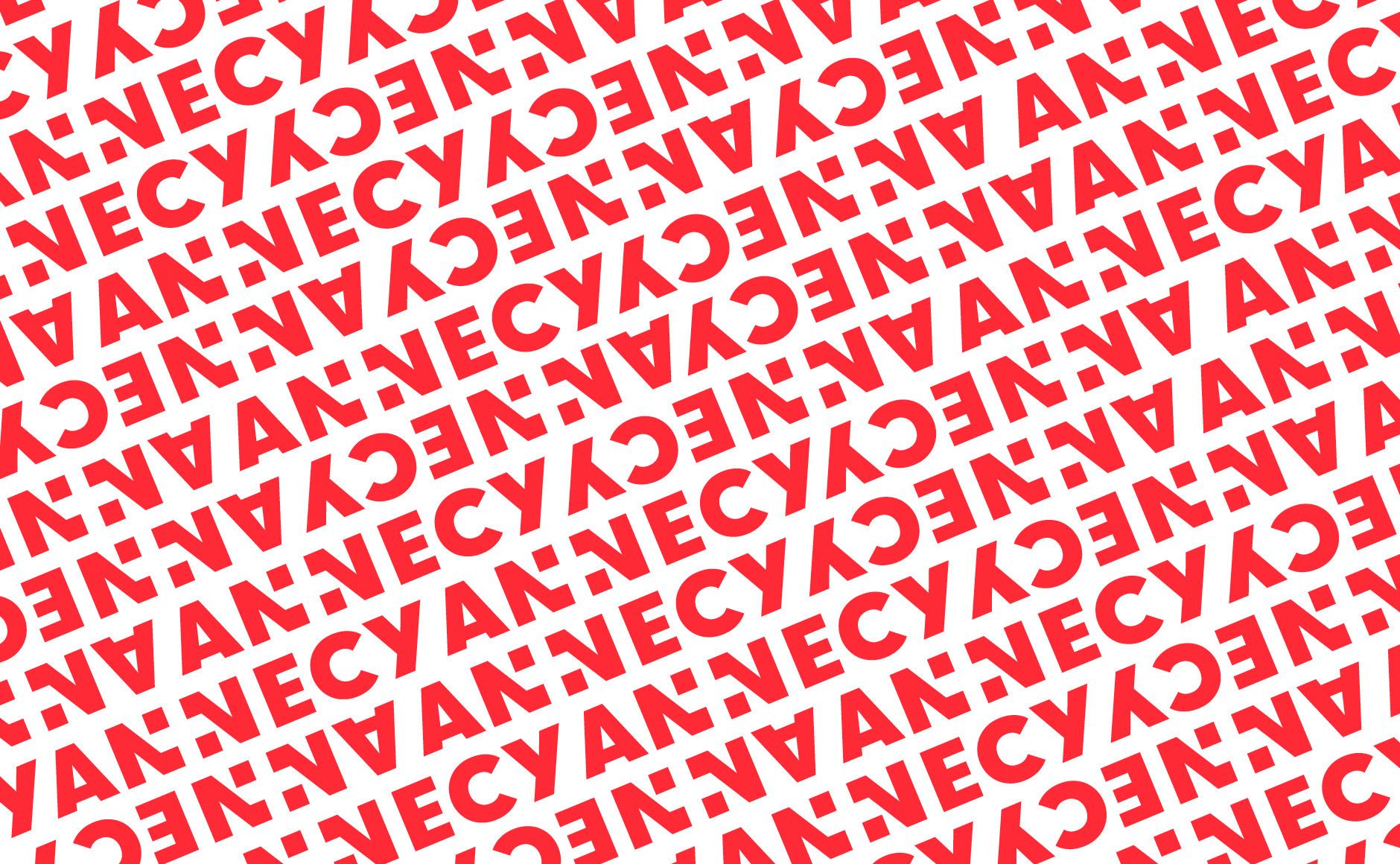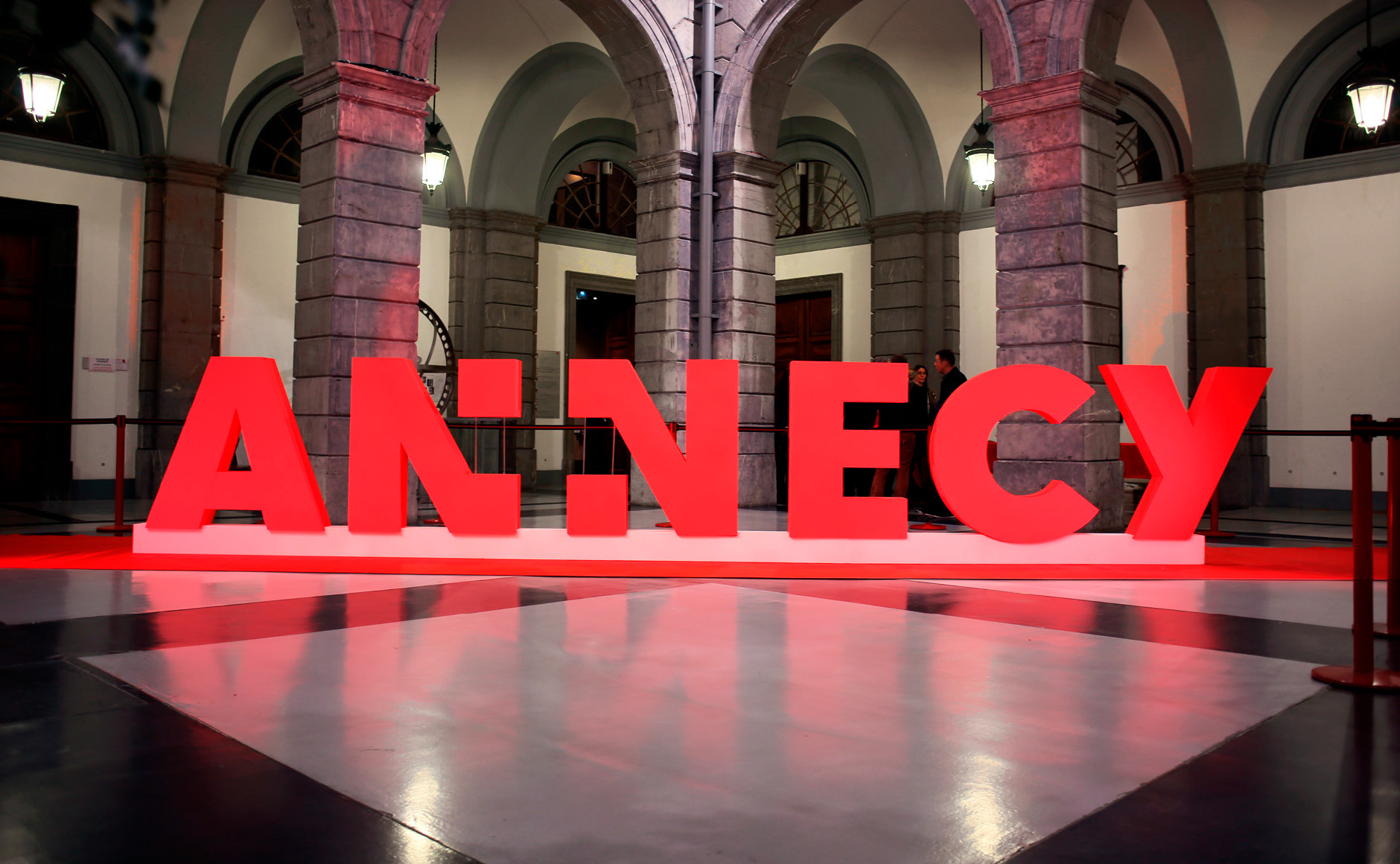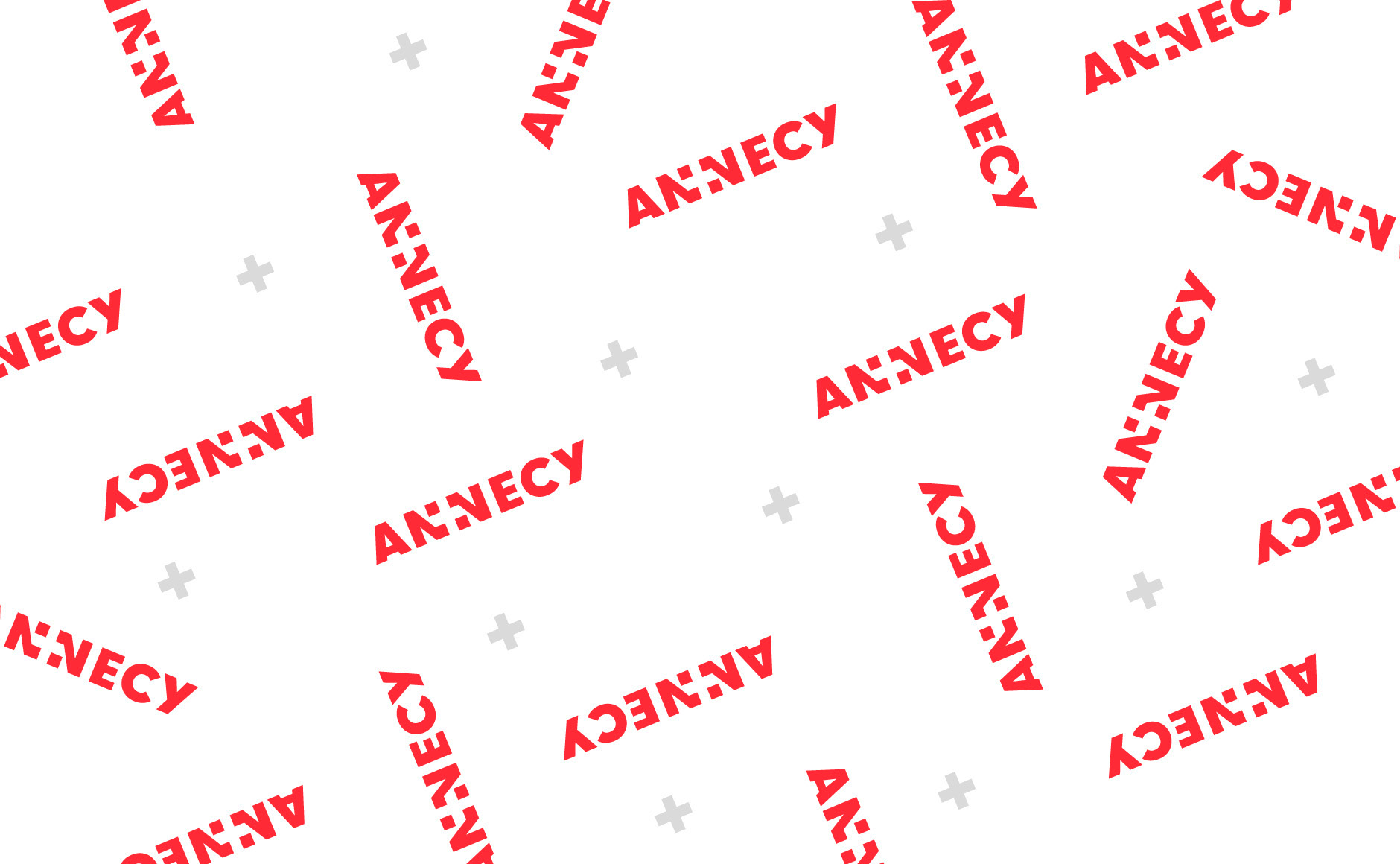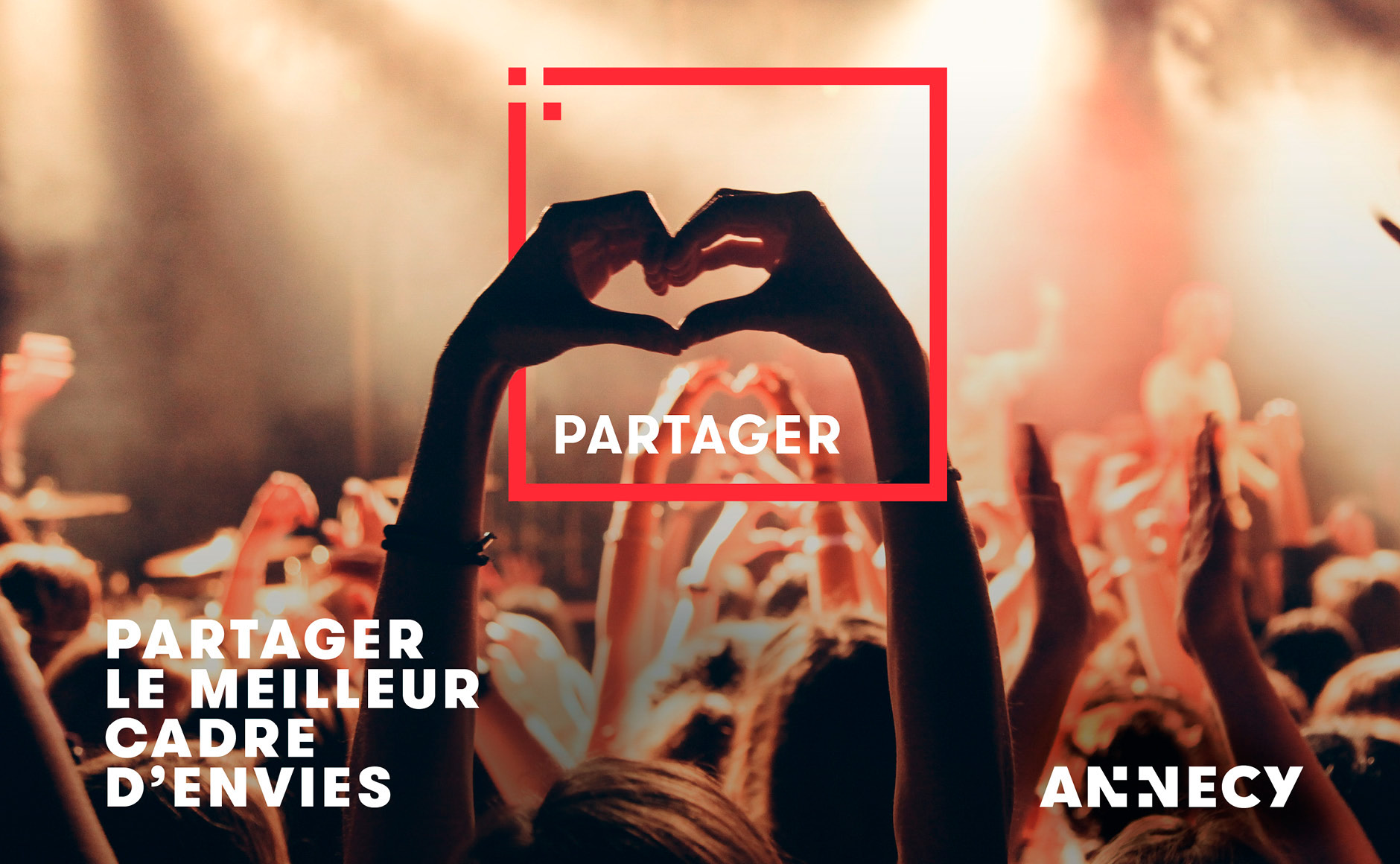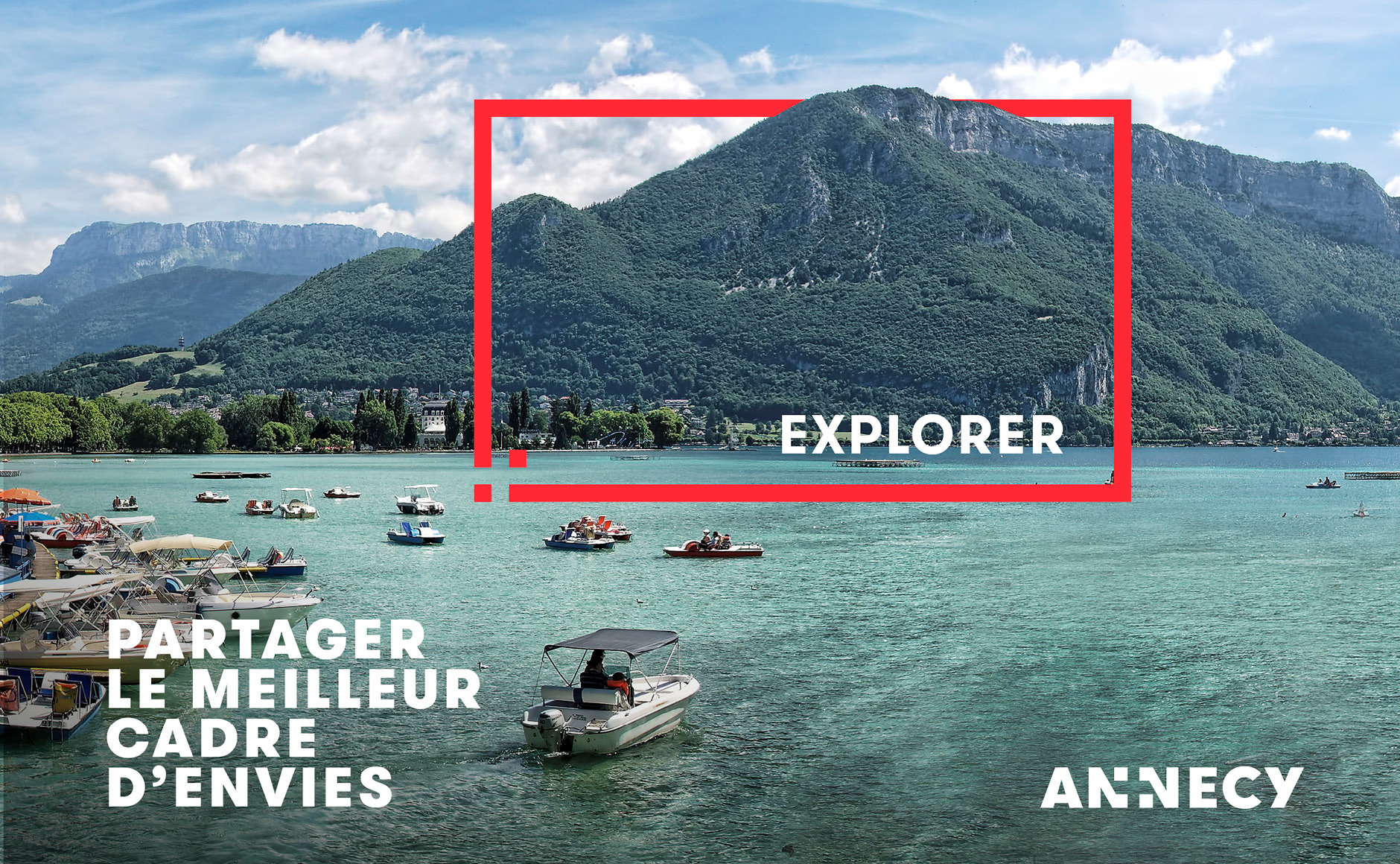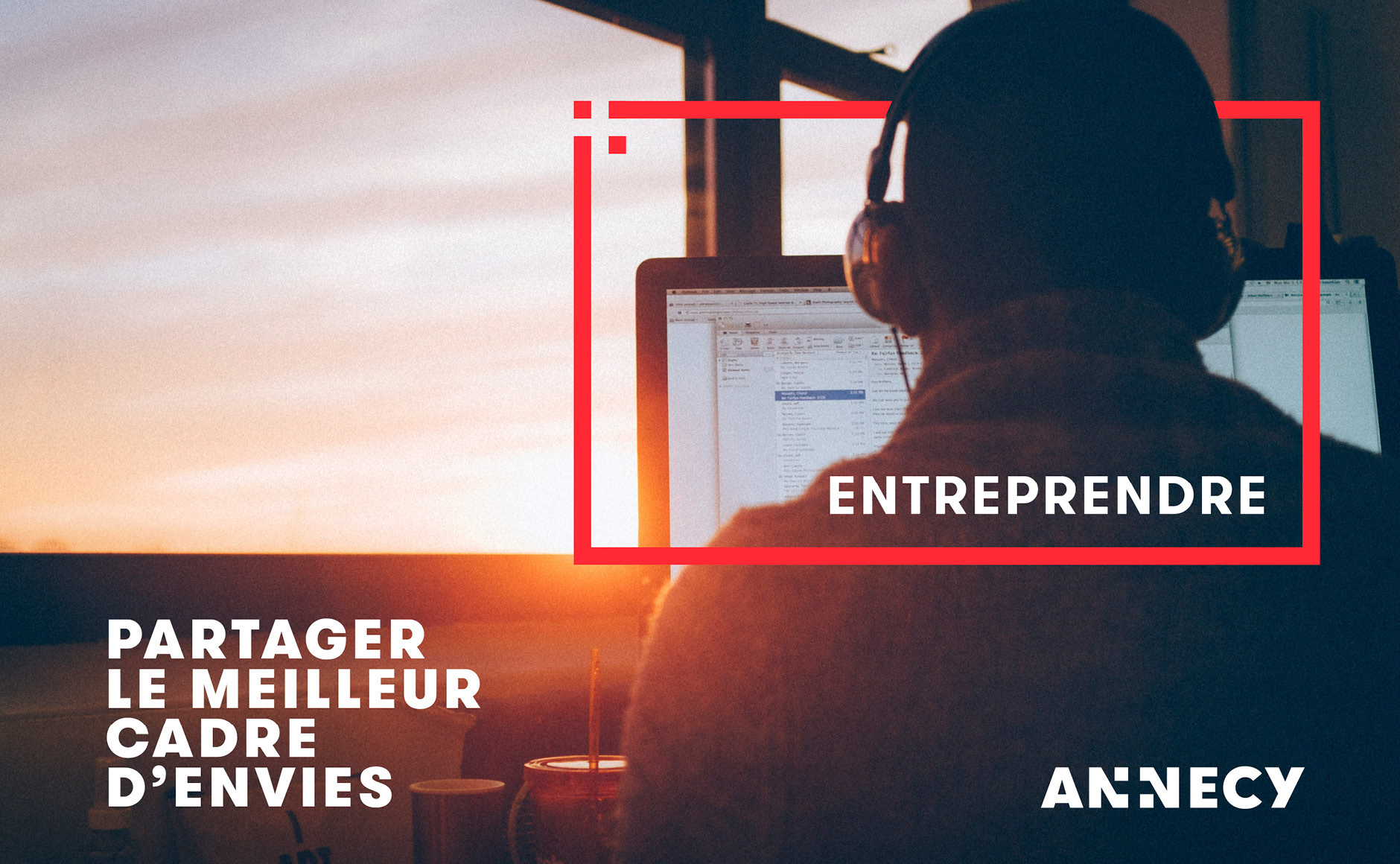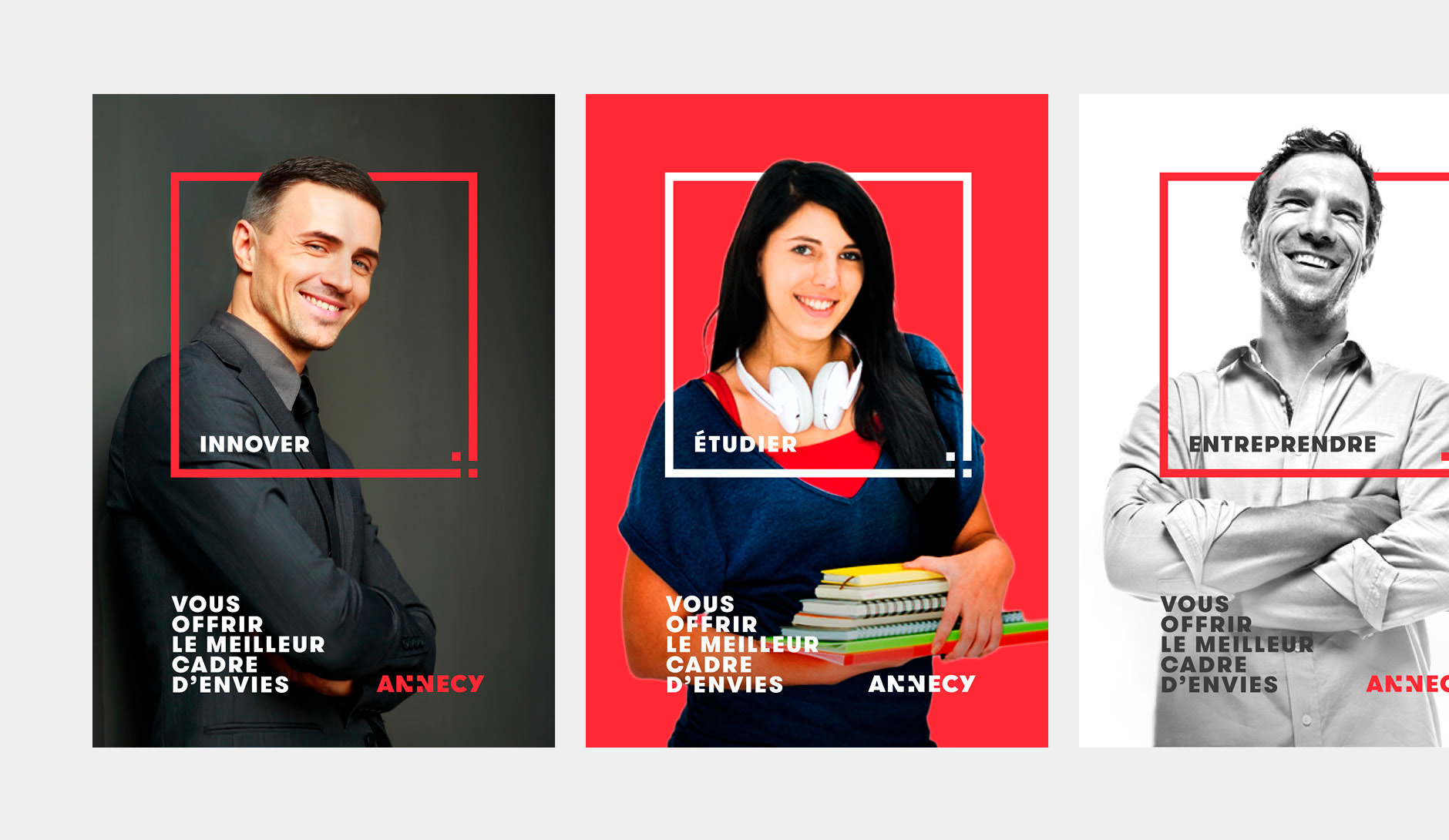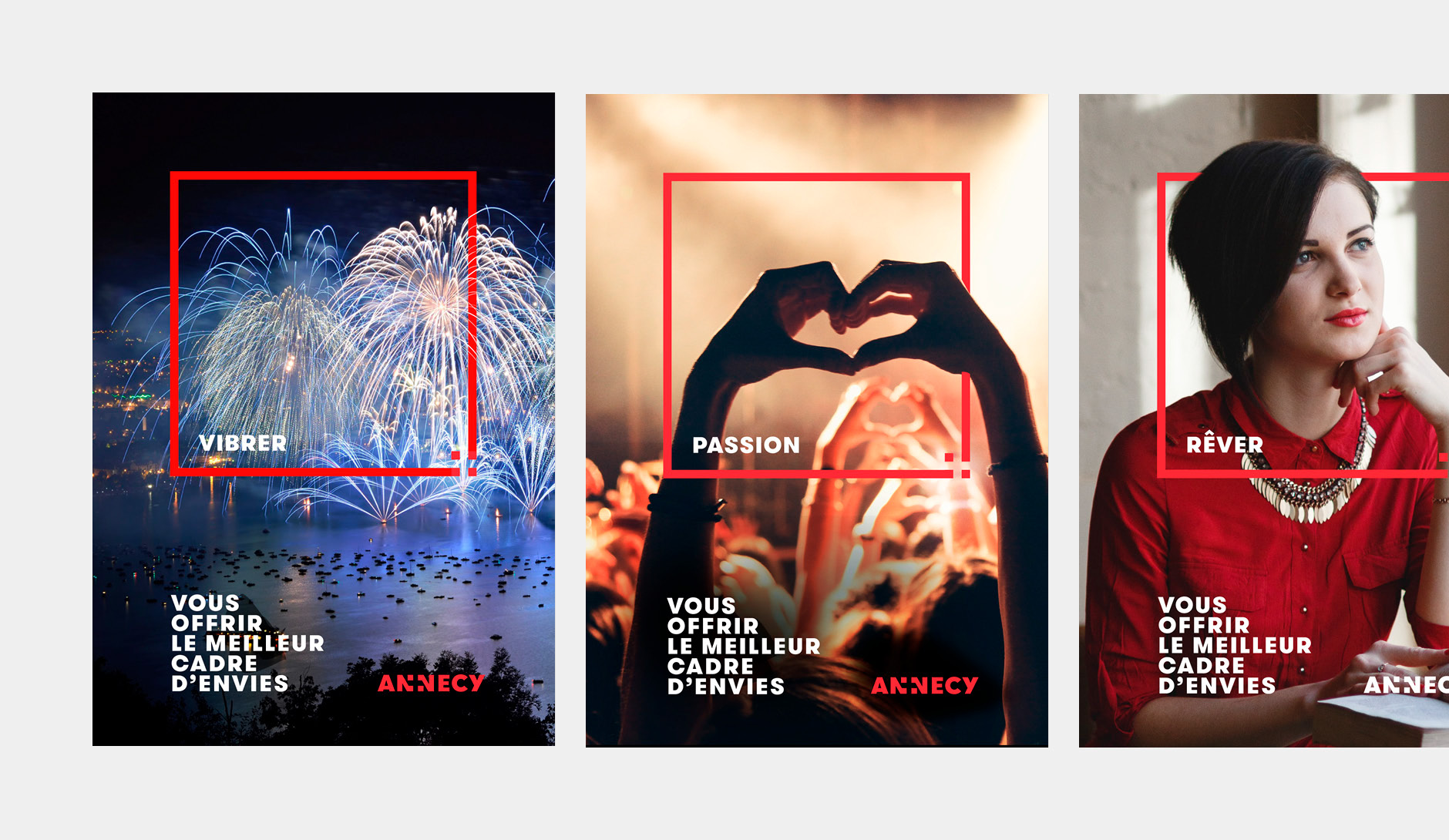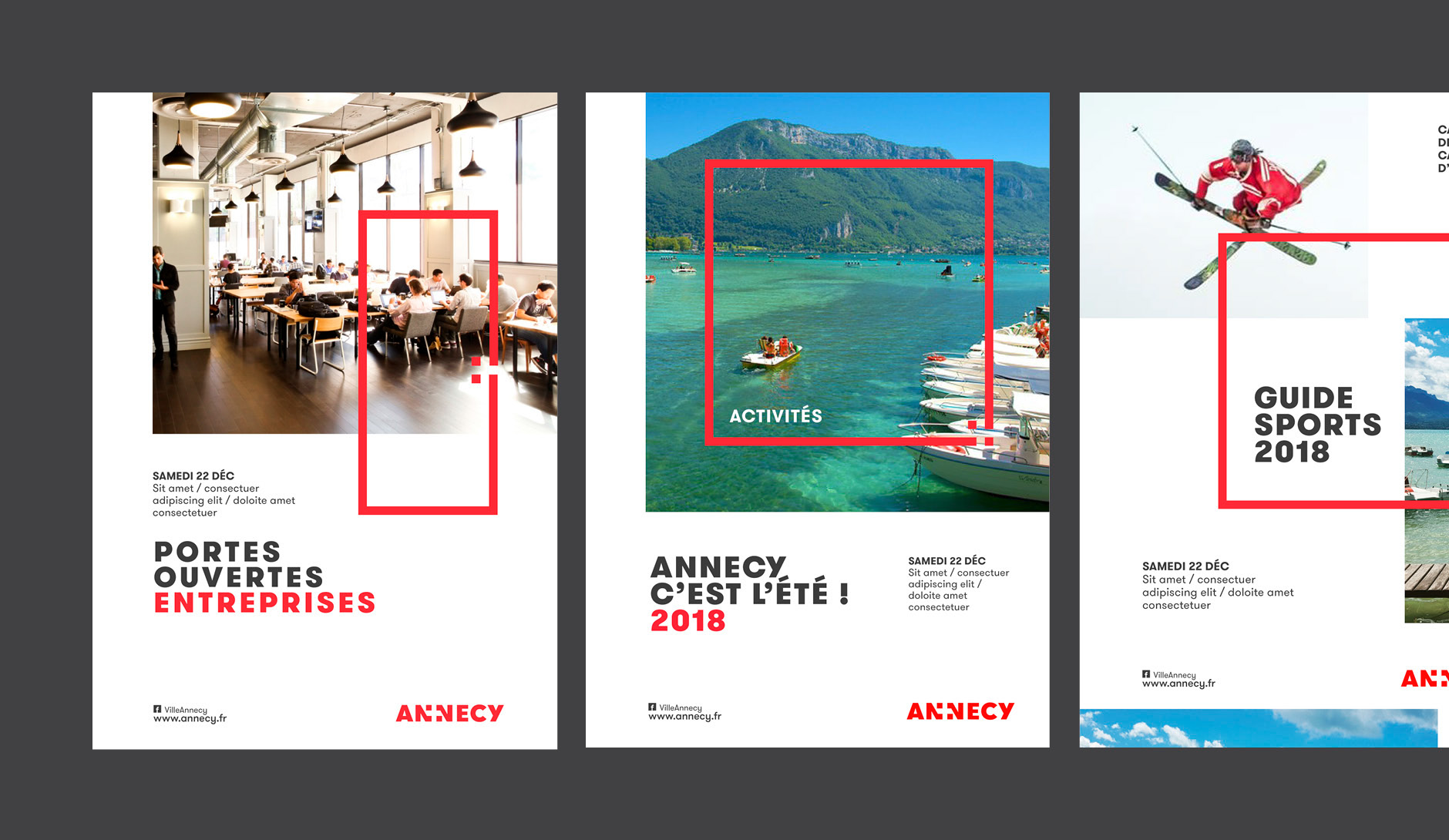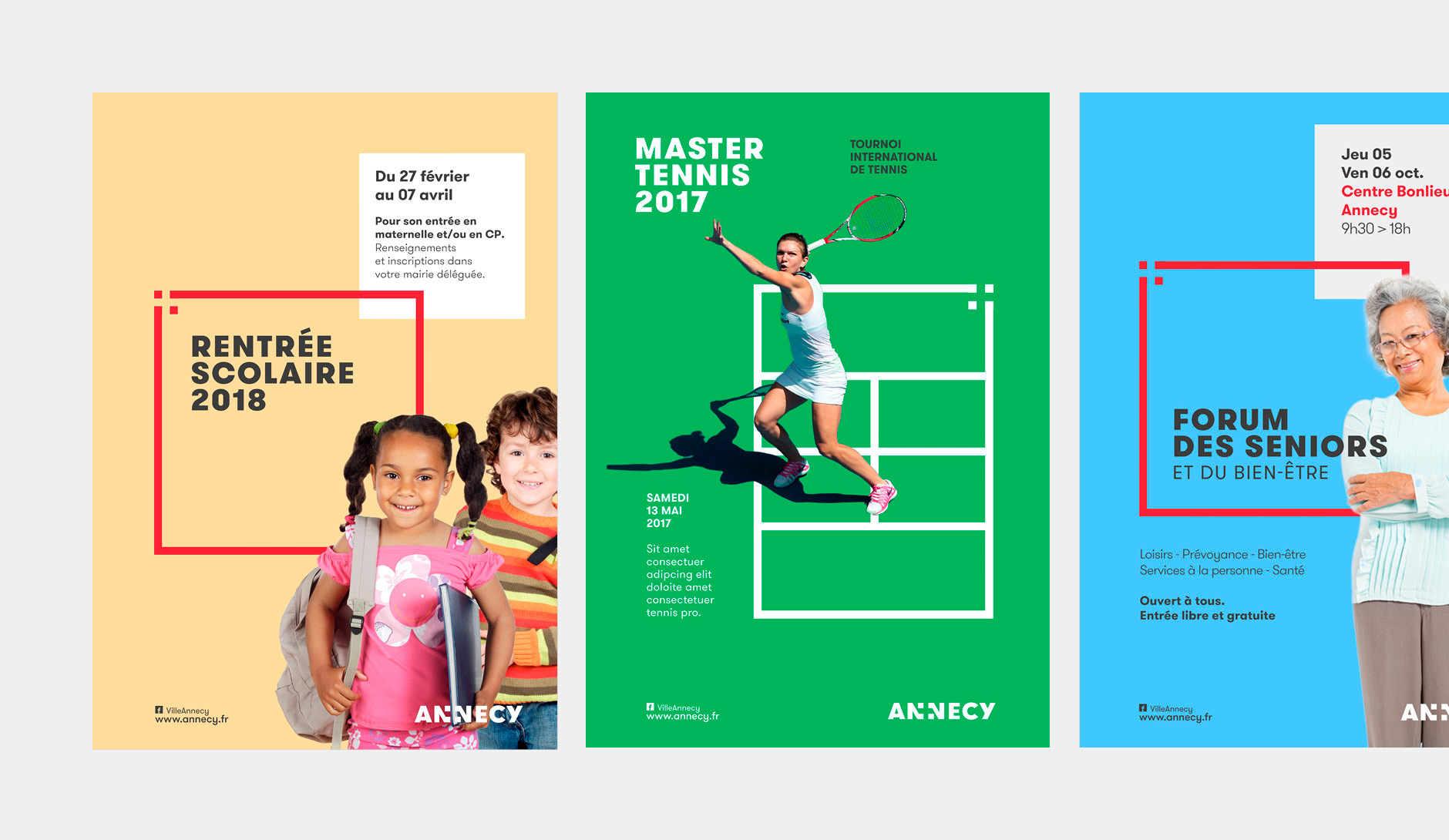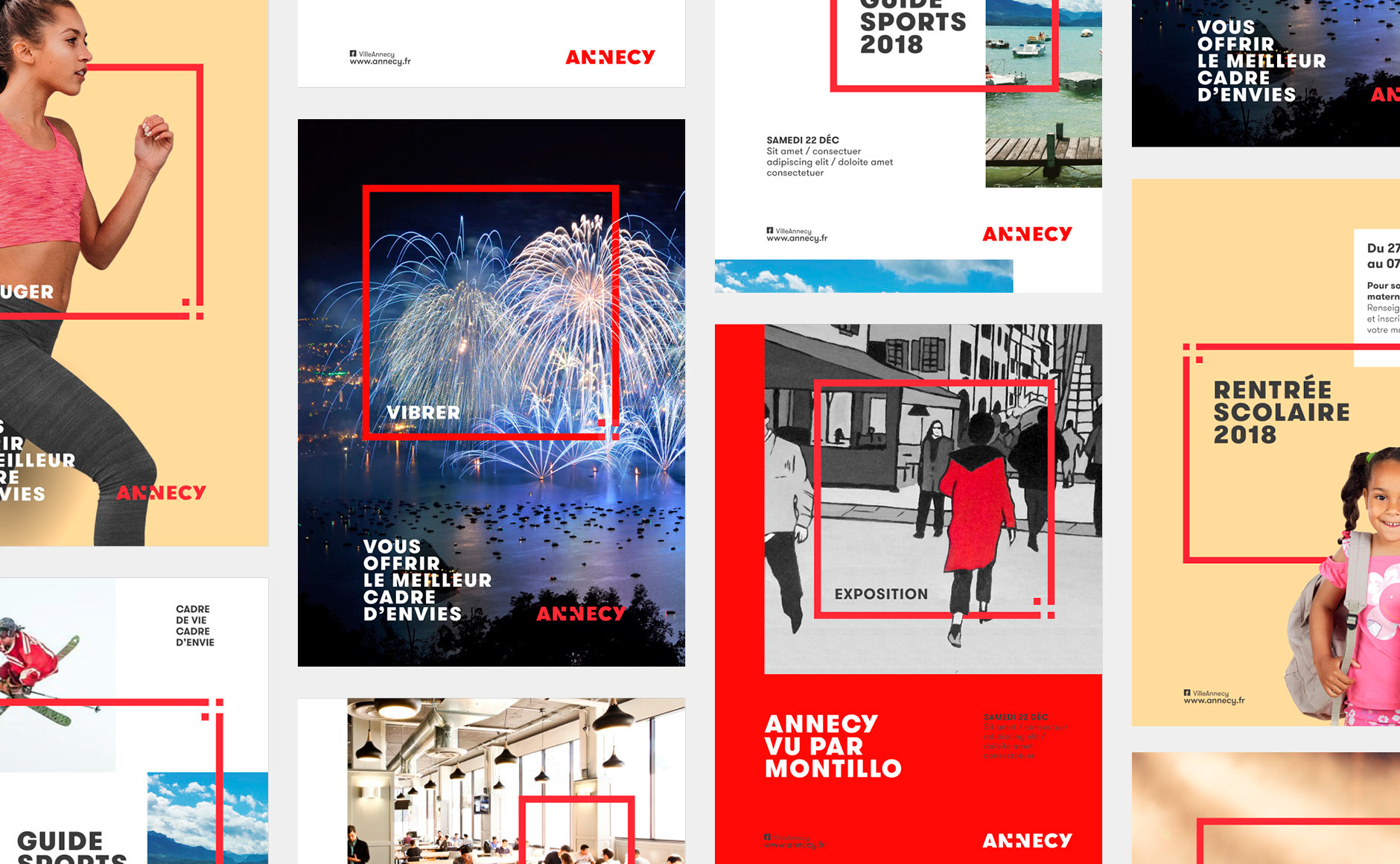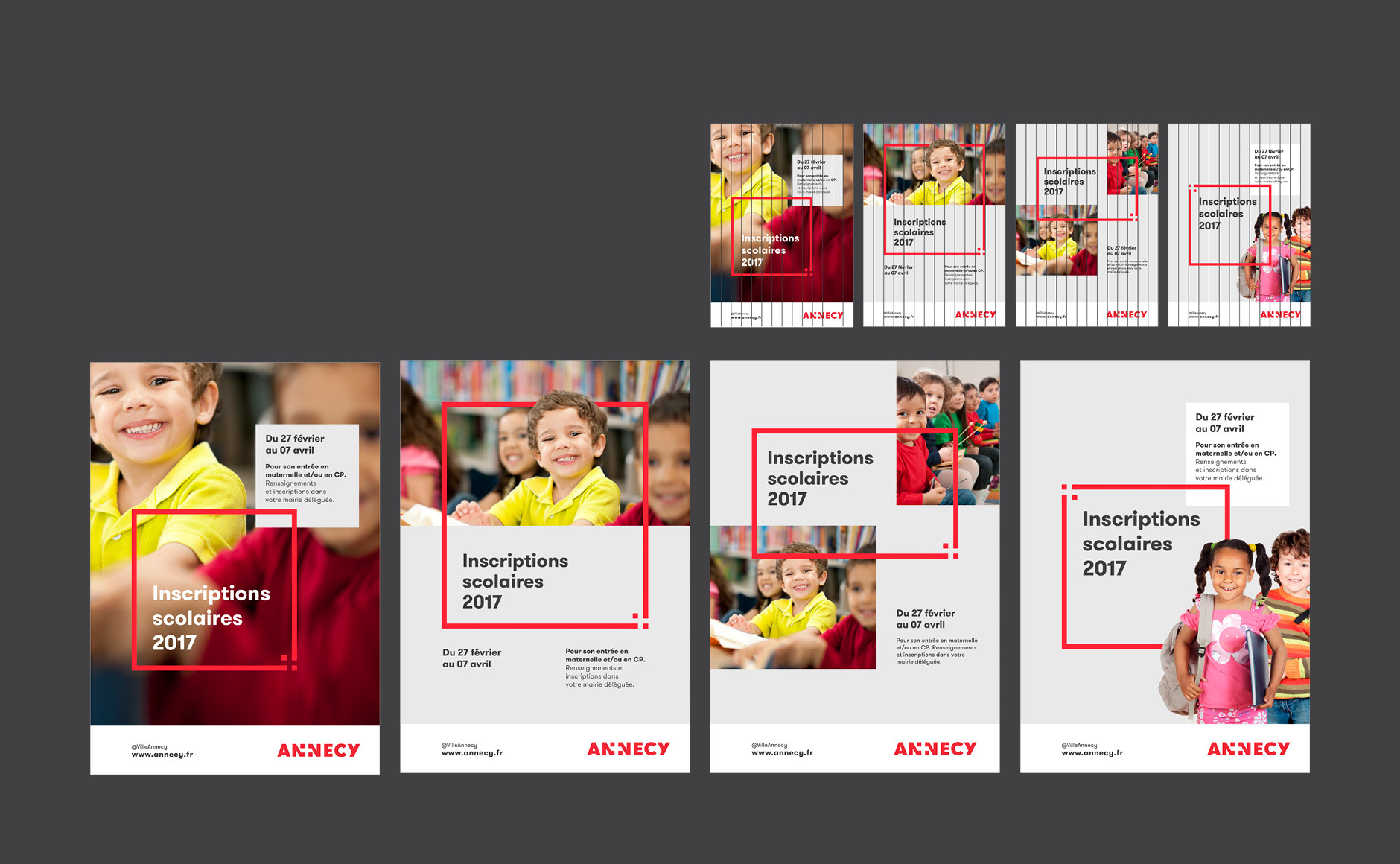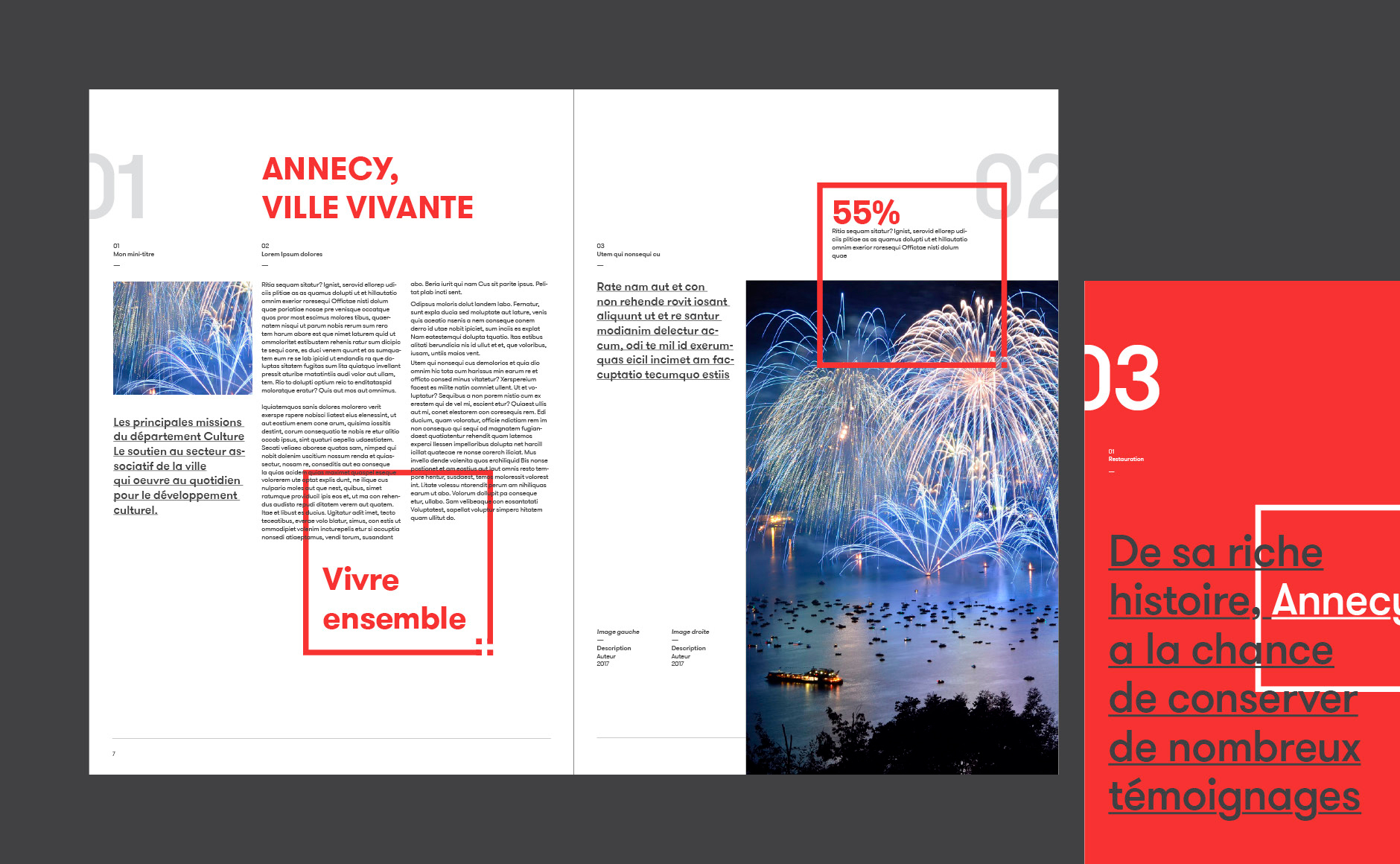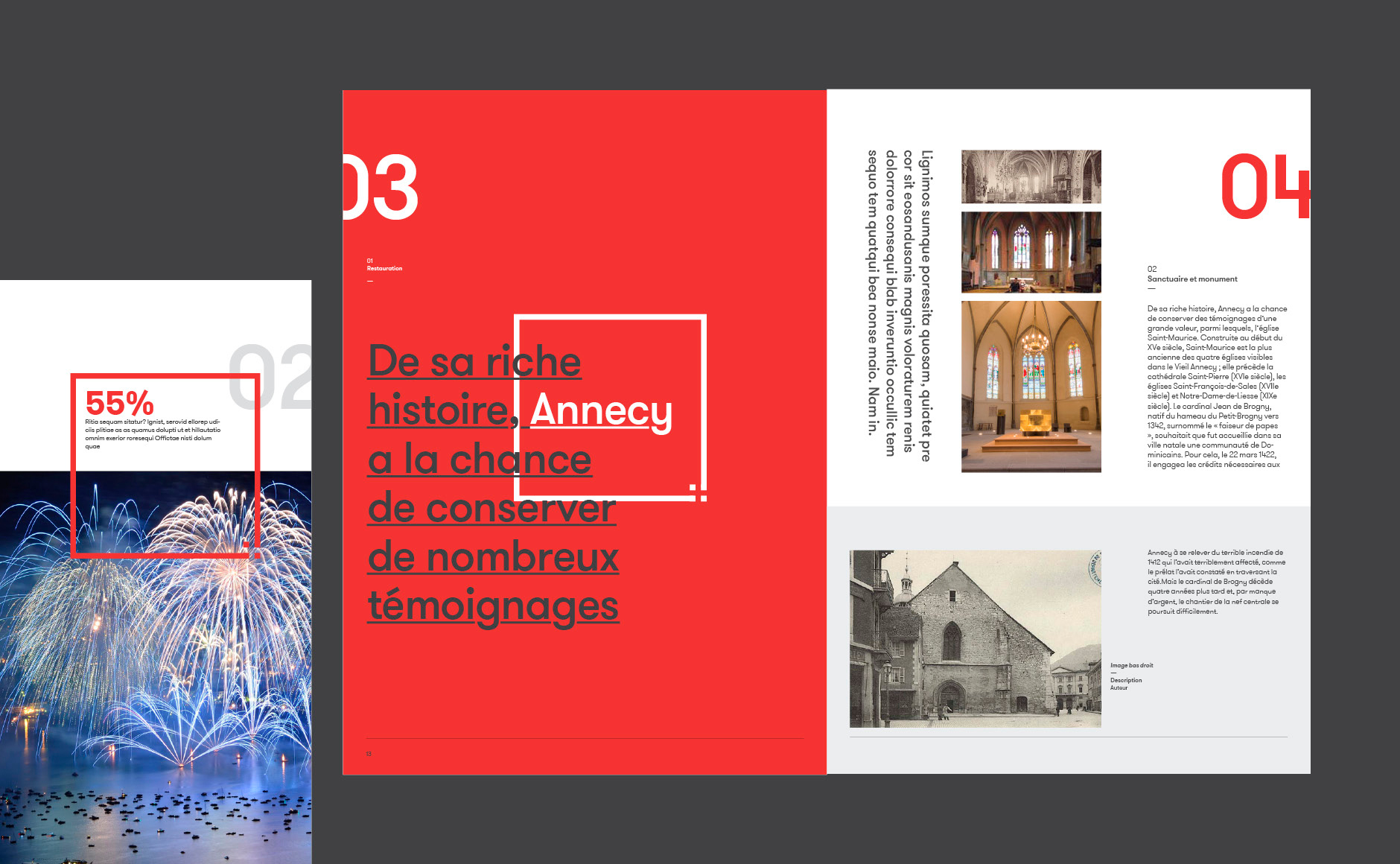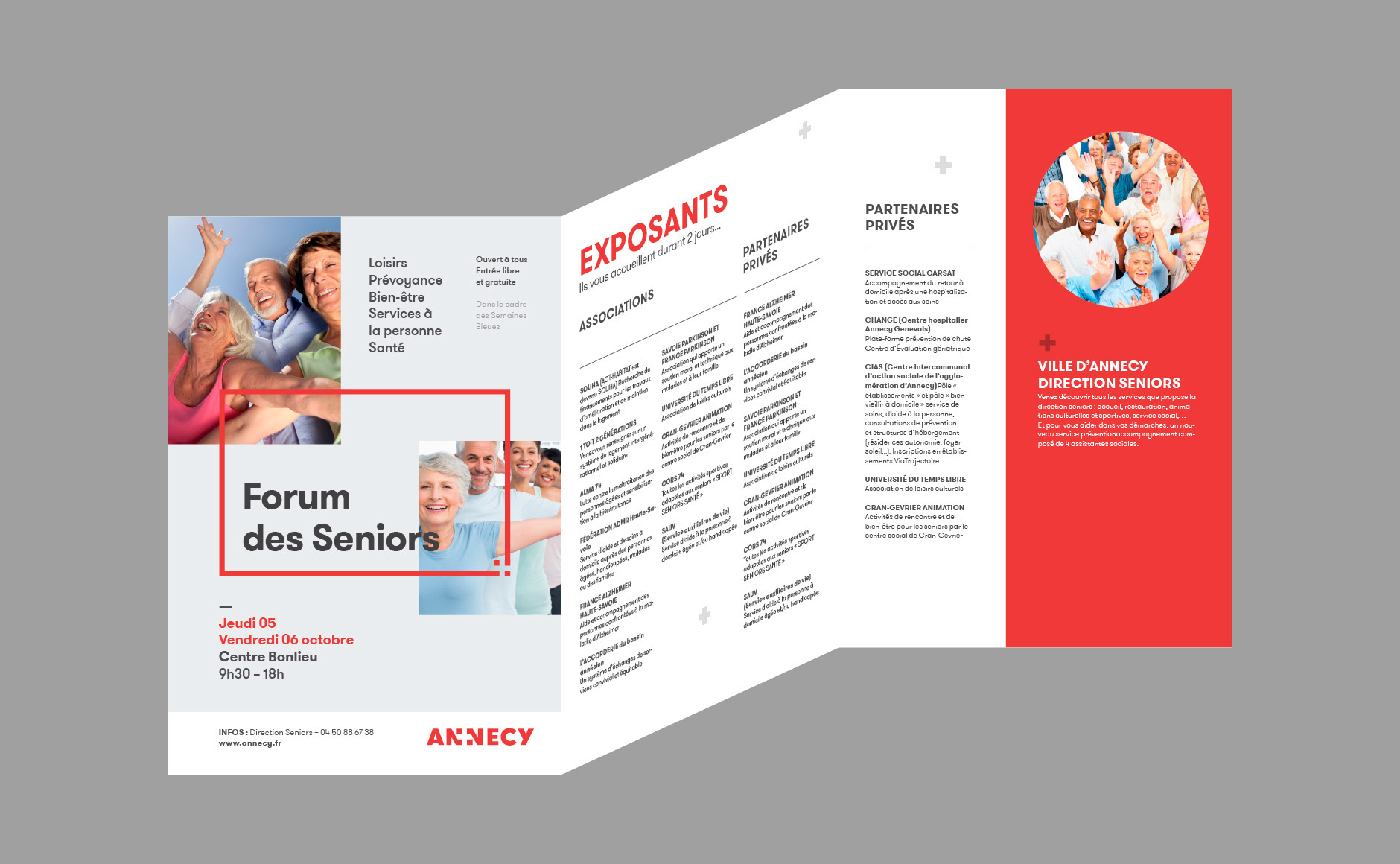 Credits:
Creative direction: Mathias Rabiot.
Art direction: Jeremy Cheramy, Adrienn Nagy.
Project management: Céline Boursin.
Motion design: Oscar Mantilla.
[ Original Article On Graphéine's Website ]