Basha Market is a thematic bazaar, the very first thematic bazaar held in Surabaya with highly selected vendors from fashion to food & beverages. Basha Market are building a community where young entrepreneurs can celebrate the beauty of creativity and innovation. Rows of young indonesian entrepreneurs will join together for Basha Market.
Sciencewerk conceptualized and designed identity and creative direction for Basha Market's first event with the very first theme "Broadway". Illustration was inspired by the busy and colourful view of Broadway Street, focusing on typographic signages to create a fun, quirky environment within the event. Sciencewerk also created the photo corner where people could take their photographs inside the three dimensional pop up space.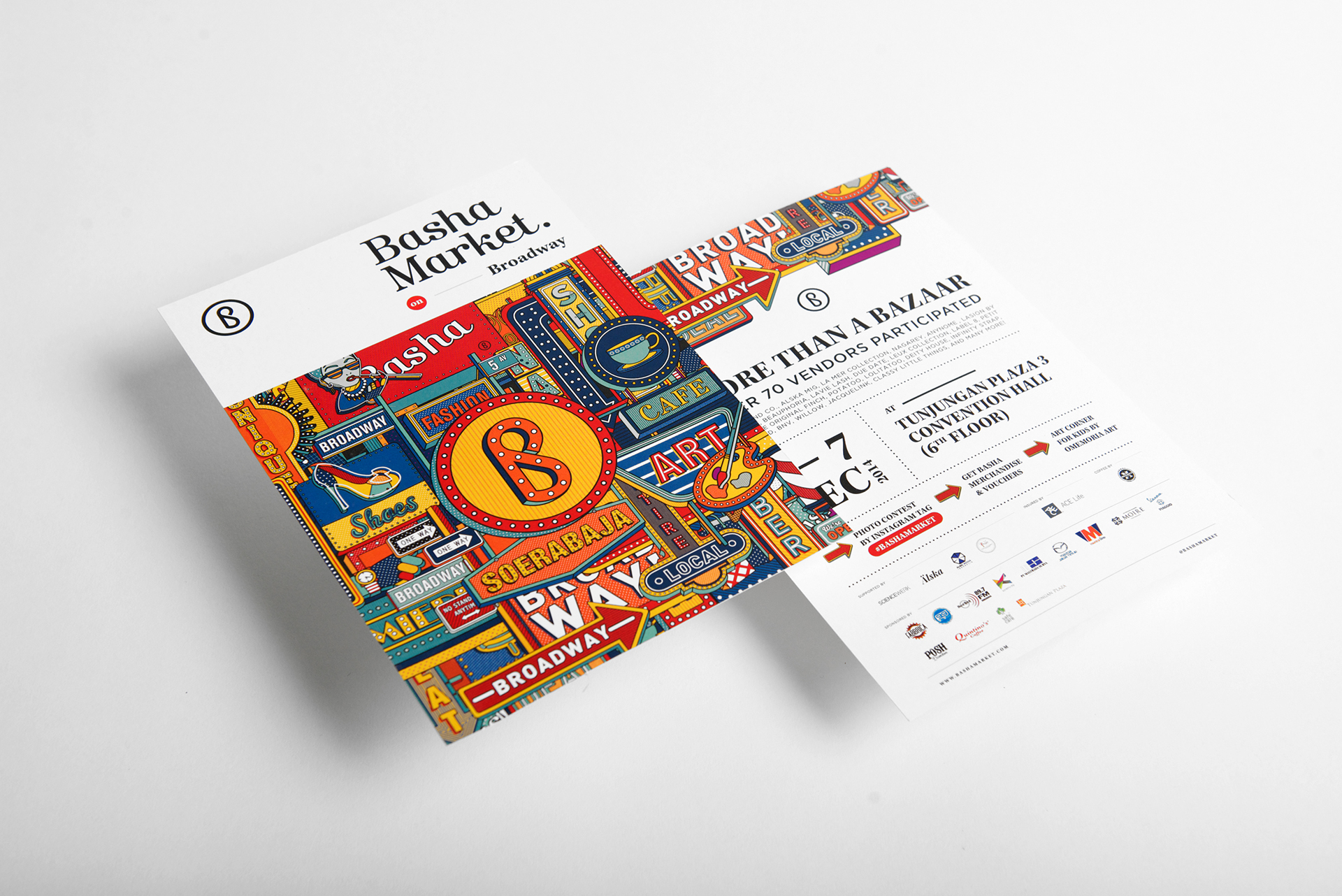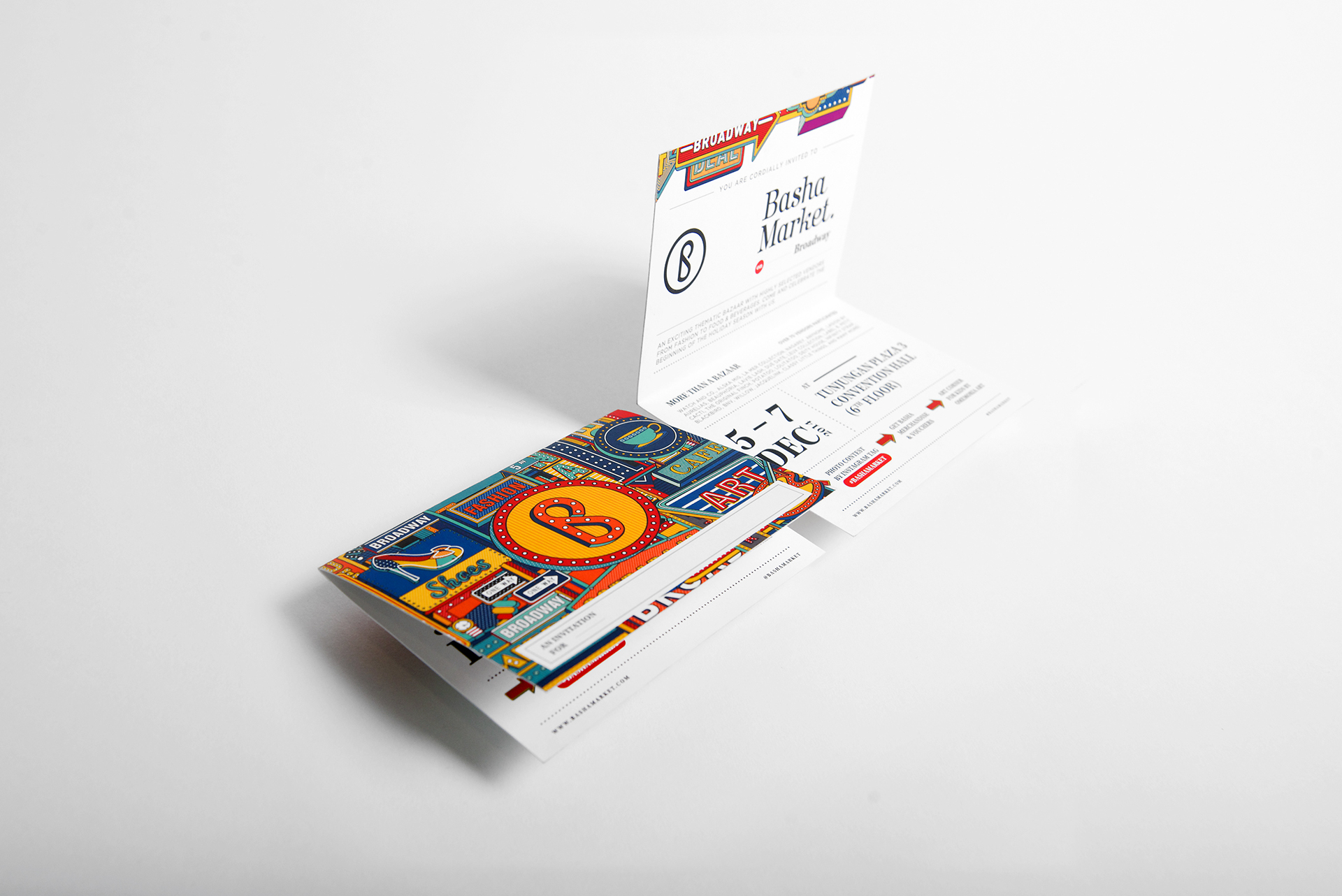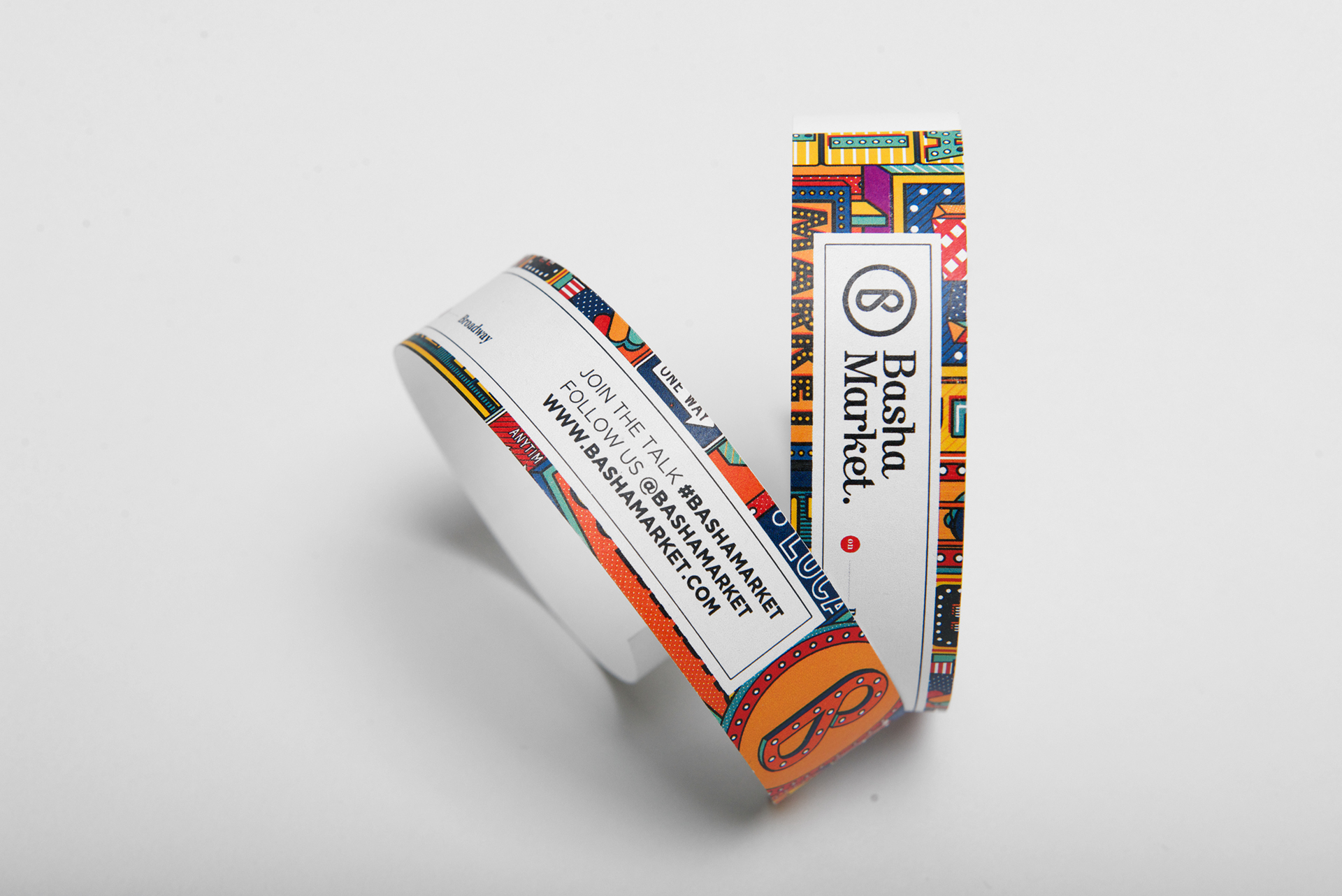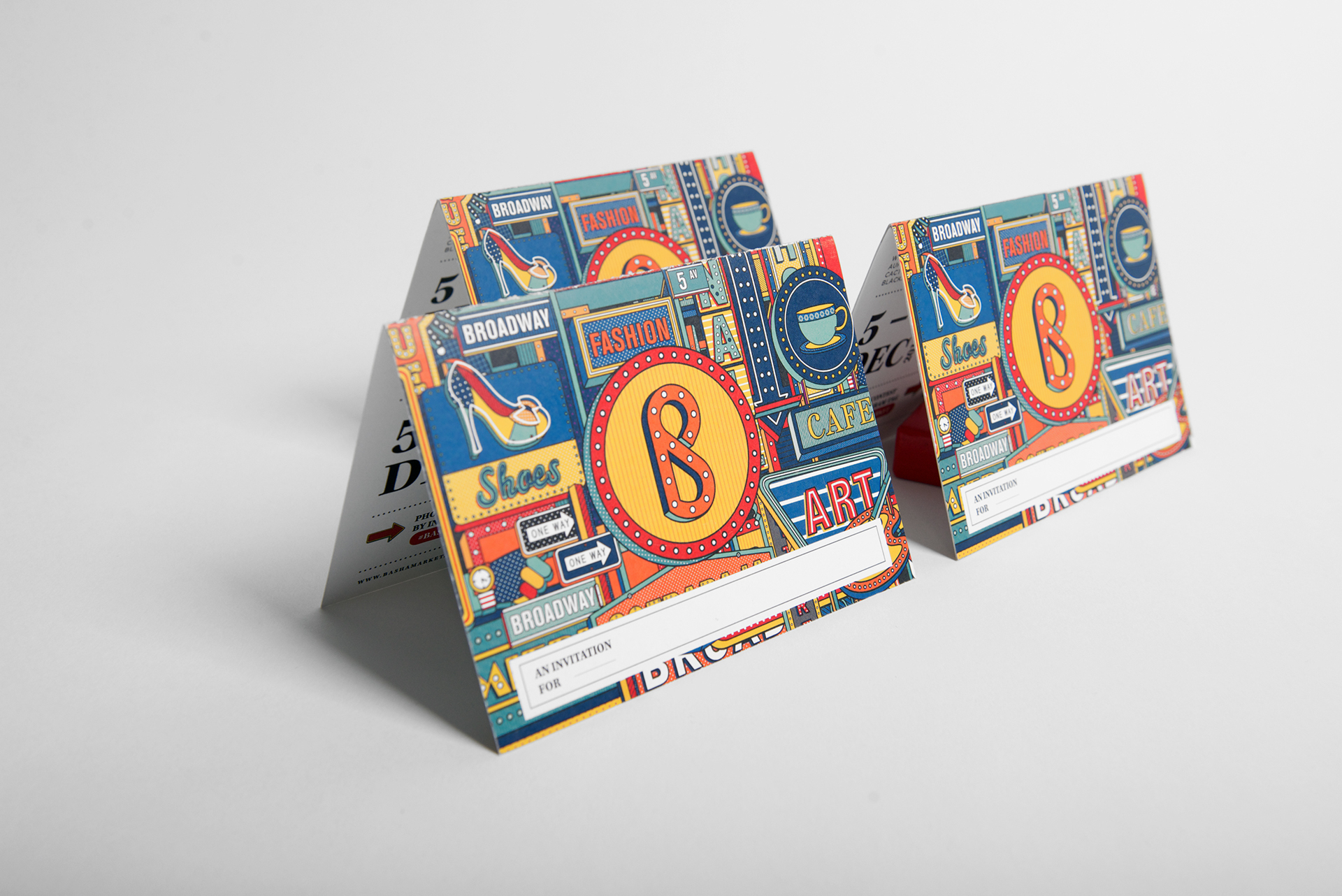 Broadway Asylum
Broadway asylum is a small section within the bazaar to act as a public photobooth dedicated to selfie goers and narcisstic nation with the promoted hashtag #bashamarket. The overall space made up from 3d popup elements on both wall and floor – as well as lit-neonbox as a photo playground for public use.