AIGA, the professional association for design, will hold the annual AIGA Design Conference in Minneapolis, Minnesota on October 12–14, 2017.
The AIGA Design Conference, named one of "the world's best design events" by Quartz, is committed to connecting and advancing designers at every stage of their career. This year's conference theme "community, connection, and career journey" will bring together an incredible gathering of creatives from all walks of life.
"For more than 30 years, AIGA Design Conference has served as an epicenter for our diverse community of professionals to meet, exchange ideas, and grow the design industry," says Julie Anixter, AIGA executive director. "Our community is our most valuable asset. The strength within our community is fueled by making sure that designers have the competencies to make an impact on business, industry, and society. This year, we're really focusing on career journeys and the myriad of possibilities evolving out of design's ever-changing landscape."
During the three-day conference, AIGA and presenting sponsors Adobe and IBM will provide more than 17 design workshops to deliver inspiration and knowledge within a hands-on learning environment. Tina Essmaker, editor-in-chief and co-founder of The Great Discontent, a magazine and live event series that features inspiring conversations with today's artists, makers, and risk takers, is this year's conference chair and curator. And Roman Mars, 99% Invisible podcast creator, will return for the third consecutive year as conference host.
Notable keynote speakers appearing on the main stage include: Joe Gebbia, founder of Airbnb; Louise Fili, director of Louise Fili Ltd, respected author and recipient of lifetime achievement awards from AIGA and the Type Directors Club; Annie Atkins, graphic designer for the film industry including three Oscar-nominated films (The Boxtrolls, Bridge of Spies, and Grand Budapest Hotel); Ashley C. Ford, notable feature writer for Refinery29, editor and speaker; and many more.
AIGA Design Conference symposia bring a special level of focus to an array of design disciplines and attract speakers from the top of the profession. With 13 separate sessions, there's something for everyone. This year features the most comprehensive line up yet with curation by AIGA Medalists, design directors, and app founders including:
Dana Arnett, a founder and CEO of the internationally recognized firm, VSA Partners and AIGA president-elect, will be curating the symposium on Business.
Meg Lewis, designer and founder of Ghostly Ferns, will be curating the symposium on Local Design.
Paula Scher, graphic design icon, author, and AIGA Medalist, and Michael Bierut, graphic designer, partner at Pentagram, a founder of Design Observer, and AIGA Medalist, will be curating the symposium on Design for Cities.
Robin Tooms, VP, strategy, and principle at Savage, will be curating the symposium on Building your Design Practice.
Debbie Millman, American writer, educator, artist, designer, host of the Design Observer podcast Design Matters, and president emeritus of AIGA, will be curating the symposium on Branding.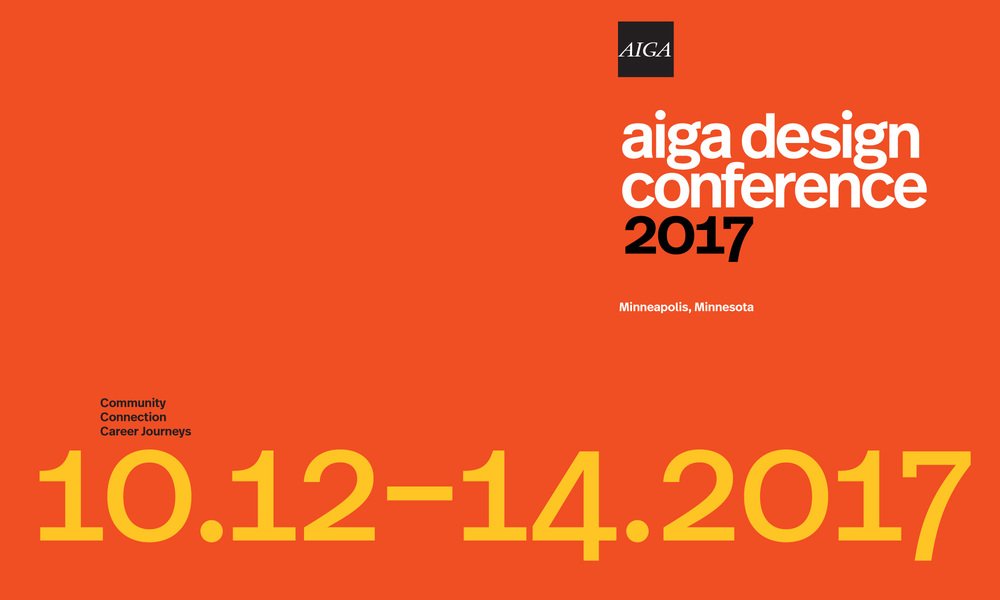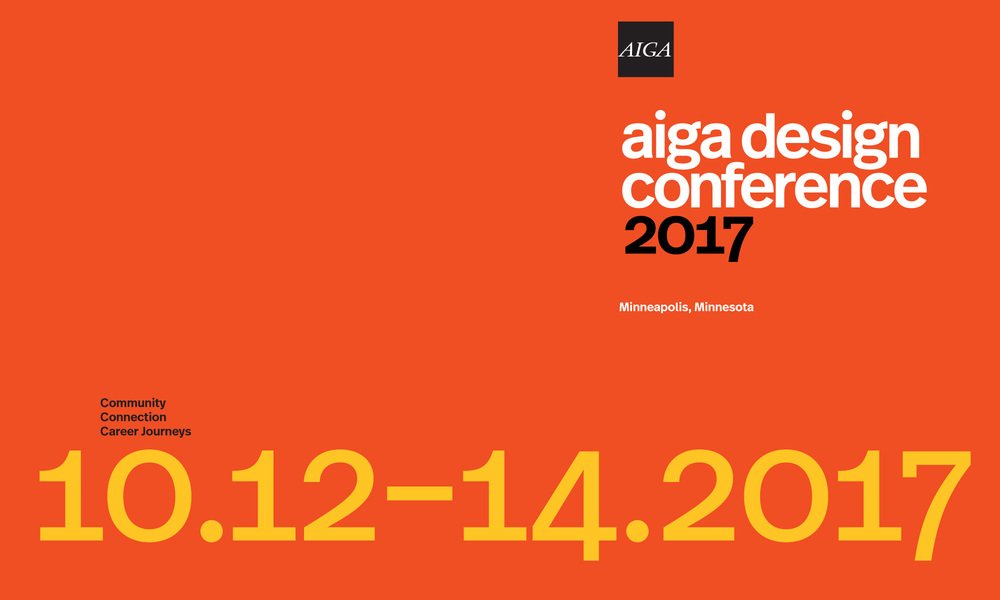 These symposia curators will provide expert insights and analysis on the state of the industry as well as one-on-one networking opportunities. Additional topics will include:
Building your Design Practice
Emerging Designers
Designing Inclusion
In-house
Design for Cities
Branding
UX/UI
Leading for Growth
Business
Local Design
Entrepreneurship
Education
Craft
New this year, AIGA will launch its conference Match program where seasoned designers will connect with first-timers to mentor, guide, and enable them to get the most out of the conference.
Anixter adds, "With the launch of our Match program we are building out our community in ways that can facilitate mentor/mentee relationships, build a stronger and more engaged community, and make meaningful connections for both new and established designers."
Roundtables featuring industry-leading designers will discuss the shifting landscape of design and offer practical ways to convert inspiration into stunning new integrations. Conversations will explore commitment to leadership, design excellence, impact, and equity–the core values of AIGA.
Additionally, the Design Fair will expose designers to the latest innovations, products and services to keep them ahead of the curve by providing exclusive portfolio reviews, workshops, networking sessions, live demonstrations, and work stations.